Some high school seniors head to college with their major in mind and their life planned out ahead of them, and others hope to find their passion by trying new things. But, all students are looking to find and maintain their "why," the meaning to their goals. The Gunther and Lee Weigel Medical School Scholarship is for those Elks scholars who found their "why" in pursuing a career in medicine. In 2023, 10 Elks scholars received Weigel scholarships worth $22,000 each.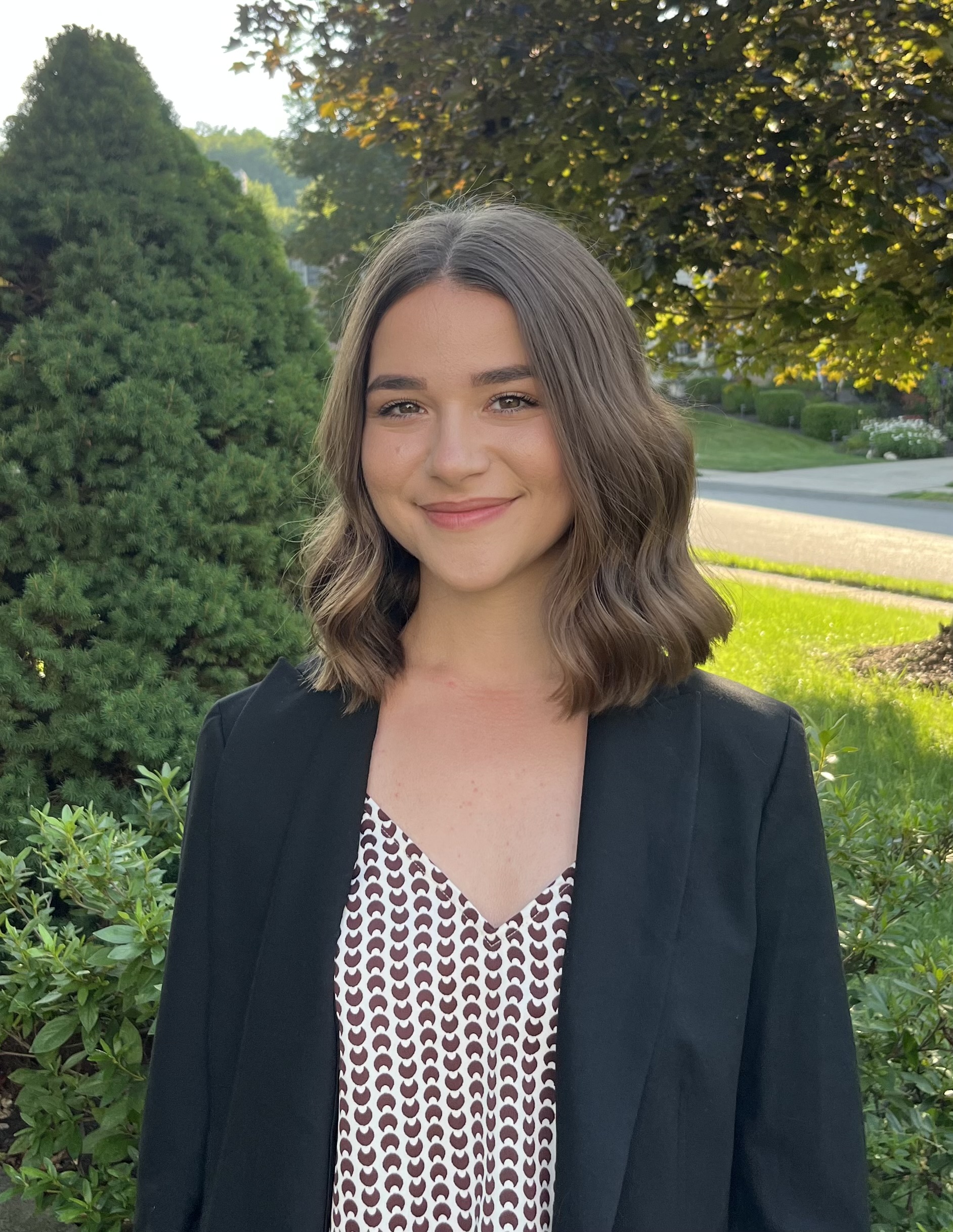 "While I was knee-deep in my premedical coursework," says Carinne Geil, a 2019 Legacy Awards scholar who was awarded a 2023 Weigel scholarship, "it was easy to get caught up in the competitive and intense atmosphere surrounding me and lose my 'why.'"
When she started her undergraduate degree, Geil wasn't sure if her why was in music or medicine. In high school, she was a Pennsylvania All-State vocalist, and she conducted a competitive marching band in the Electric Parade at Disneyworld.
While studying chemistry at the University of North Carolina at Chapel Hill, Geil volunteered with the nonprofit Musical Empowerment, and it changed her life forever. For four years, she served as a mentor, teaching piano to a young girl, but her mentee taught her so much more.
During those four years, Geil watched her mentee grow, and she got to walk alongside her mentee as she was adopted by her foster parents.
"Not only did she serve as a weekly reminder of my 'why,' but she was the catalyst of my interest in working in community health and with underserved populations," says Geil.
Just like she did through Musical Empowerment, Geil wants to create long-term relationships with her patients so she can help them with lifestyle and chronic disease management and become a difference maker.
"Through my lived experience, I am very confident in the physician I hope to become and my intended specialty," says Geil. "I have a unique perspective, allowing me to better connect with patients and families from all walks of life, all over the globe."
With the Weigel Scholarship, Geil will attend West Virginia University School of Medicine to study family and integrative medicine.
Like Geil, 2019 Legacy Awards scholar Trey Heliin found his "why" in college. He started at Grand Valley State University, deciding to study biomedical sciences because of a gut feeling. His mother often helped him with his back pain through osteopathic manipulative therapy, and she explained the osteopathic school's holistic approach to medicine.
"Immediately, it felt as though my 'why' became clear," says Heliin. "I fell in love with their ideology of medicine, which was treating problems at the root and looking at the body as a whole."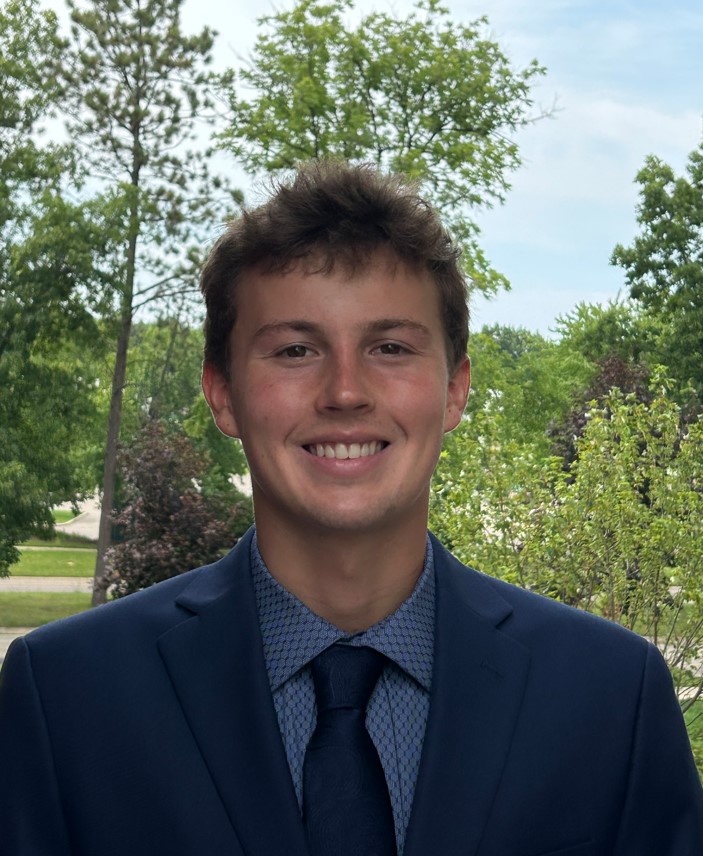 Heliin's "why" only became clearer in college when he served as a pre-med mentor, where he helped prepare students for the path to medical school. His mentee was very similar, having also grown up in a small, rural town in northern Michigan, and they bonded over their similar experiences.
Being part of the mentorship program gave Heliin his second "why."
"I want to be someone who others can go to for advice," says Heliin. "I want to be a person, not just a doctor, who can take time to nurture others and help them realize their goals."
Part of the way Heliin continues to be an advocate and mentor today was by becoming an Elk. Heliin is now a member of the Lodge that sponsored his Legacy Awards scholarship, Grand Rapids, Mich., Lodge No. 48. Heliin has volunteered with several projects at the Lodge, including cooking and serving food at a community breakfast, collecting money at raffles, decorating a float for a local parade, and helping host an event celebrating Polish heritage.
"Now that I've been accepted into Michigan State Univerisity's College of Osteopathic Medicine, I am no longer able to be in Grand Rapids," says Heliin, "but that doesn't mean I still can't be involved with the Elks. Becoming a member has shown me that I'm welcome anywhere."
The Legacy Awards scholarship has a service requirement for scholars to serve at an Elks Lodge, and Heliin had never received a scholarship with a service component before.
"The Legacy scholarship holds true to its name," says Heliin, "passing the values of the Elks from my grandfather to me, then to my sister, and hopefully, in time, to my children and so on."
Being an Elks scholar helped Heliin find his why, and it helped fellow Weigel recipient Shruti Kolli, a 2019 MVS scholar, cement hers.
"Being recognized by the Elks National Foundation in this way reaffirmed my career choice and strength in overcoming obstacles," says Kolli, who was sponsored by Wheaton, Ill., Lodge No. 2258. "Upon connecting with Elks scholars, some of which I stayed in touch with throughout college, I was inspired to pursue my studies with the same community service and leadership-oriented mindset embodied by my fellow scholars."
Kolli plans to attend the University of Florida College of Medicine, where she will study obstetrics and gynecology. Kolli is determined to make her patient's healthcare accessible and understandable. She wants to arm her patients with the information and resources they need to make informed decisions about their healthcare.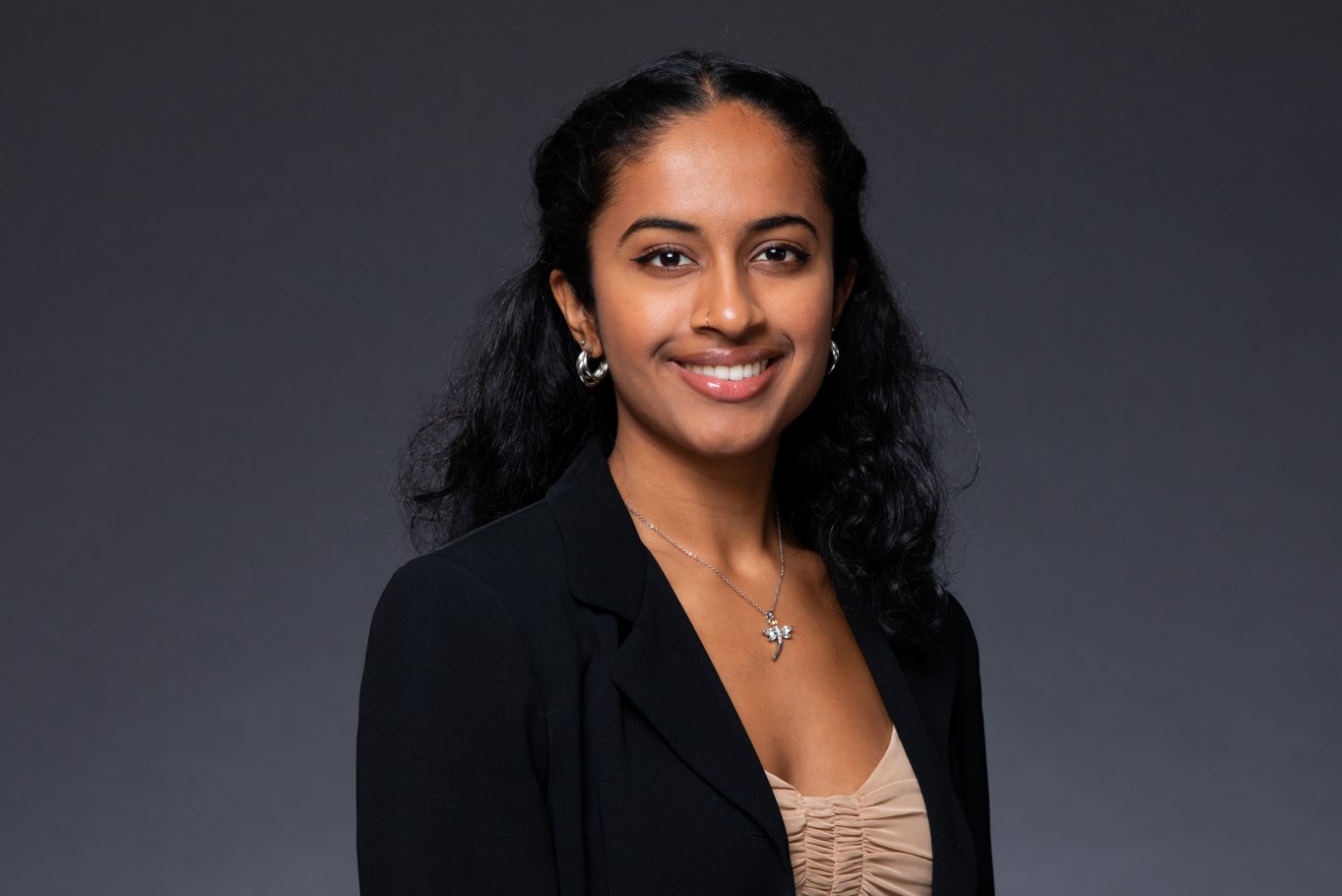 "I seek to ensure that when a patient enters my care, they will not only have a provider," says Kolli. "They will also gain an advocate, mentor, and network of support."
In March 2020, she took the first step toward reaching her goal by co-founding the Gainesville, Florida, branch of ContraCOVID. After the pandemic started and Kolli was uprooted from her college community to move back home, she felt alone and lost. Working as an outreach leader and volunteer helped her find purpose.
She developed printer-friendly and low-literacy friendly resource guides to help people find housing, food, unemployment and medical services and more. The resources were published in Spanish, Mandarin and Korean to improve their reach.
She also ran a social media outreach campaign to share infographics and bust common myths. Her efforts help people better understand their symptoms and get appropriate help.
"I will never forget the feeling of connecting patients with our resources," says Kolli. "This was one of the few opportunities these groups had to feel included in their care by accessing health information they understood."
Kolli helped expand ContraCOVID to 10 new chapters across the country. In addition, she has helped run menstrual hygiene product drives for domestic violence shelters, hosted educational panels, established food pantries, and worked with health literacy nonprofits.
"Being able to assume such significant leadership in an especially volatile and isolating time allowed me to realize my passion for community-building, public health advocacy, and health leadership," says Kolli. "I plan to translate these passions to my future medical career to serve patients on both an individual and community level."
These three Weigel recipients discovered their "why" for going to medical school while they were giving back to their communities and touching the lives of others. Though the "whys" are different and they all had different paths to find them, one thing is certainly the same: the values of Elkdom shine through in Elks scholars.
After the late Lee Weigel lost her husband, Gunther, to a staph infection, she wanted to improve the quality of healthcare in our country. Lee partnered with the Elks National Foundation to endow the Gunther and Lee Weigel Medical School Scholarship, which helps Elks scholars pursue careers in medicine. For more information, visit enf.elks.org/WeigelMSS.