When the 2021-22 fiscal year opened on April 1, 2021, it wasn't a normal year. The country was still in the throes of the pandemic, and the Elks National Foundation started the year with caution.
The ENF maintained flexibility for grants, which allowed Lodges to continue responding to the most pressing needs in their communities. The Elks took those grants and ran with them just like they did in FY2020-21. They supported food pantries, shelters, health care clinics, schools, veterans' organizations and so much more. When neighbors needed Elks more than ever, they were there. Elks showed that no matter what, they always care.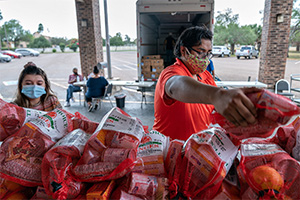 Elks have always found meaning in building stronger communities. But during the pandemic, the ENF helped them be there for their neighbors in unprecedented ways.
And in 2021-22, the Elks thanked the ENF in an unprecedented way.
Elks helped raise a staggering $7,770,038.70 for the ENF—the first time the ENF reached more than $7 million in gifts. That's also $1 million more than Elks gave in the previous record-setting year of 2019-20.
That's not the only first—for the first time ever, Elks gave more than $10 per member. The National President set the 2021-22 per-member-giving goal at $4.80, and in the end, the Elks more than doubled it, achieving $10.657 per member. That beats the previous record, also set in 2019-20, by $1.971.
For the second time since the ENF started keeping track in FY 1993, all 48 state associations achieved the per-member-giving goal.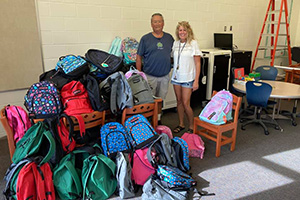 It was an unprecedented year in many ways, and one in which Elks gave like never before.
Recently, we received a note from a donor from Michigan, scrawled on the back of our thank-you letter:
"I gave because I was informed that the ENF gave a sizeable amount of money to our community during a time of the pandemic when it was truly needed. So, I will continue to give for this reason."
It is an honor for us to support Elks communities in good times and bad. It's an honor to have supporters like the Elks. And, it's an honor to continue building stronger communities with you all.
A 501(c)(3) public charity, the Elks National Foundation helps Elks build stronger communities through programs that support youth, serve veterans and meet needs in areas where Elks live and work. For more information on the ENF, visit elks.org/enf.