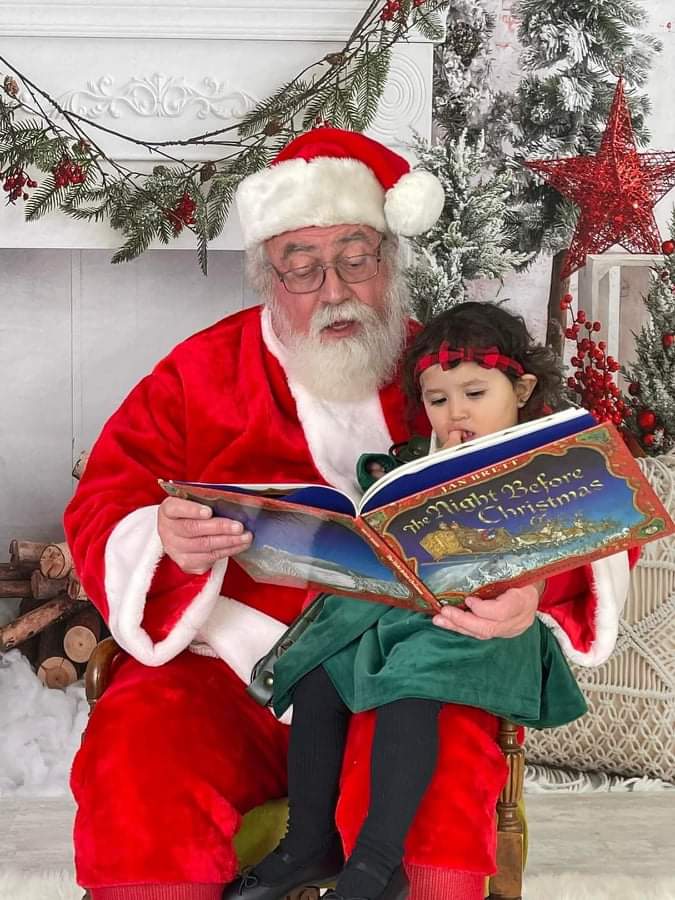 The joyous sound of sleigh bells immediately recalls thoughts of warm cookies, a mug of hot chocolate, soft fallen snow, and a jolly old man in a sleigh pulled by reindeer. This year, the reindeer took a break and an Elk stepped up to help Santa Claus instead.
Jerry Brien, Wisconsin Elks State President, and member of Kaukana, Wis., Lodge No. 962 has the beard, the look and the heart to make him the perfect Santa Claus. He's been helping the big man at the North Pole for several years by doing appearances in his community to let kids tell him their Christmas wishes.
"It's very gratifying to see the magic in kids' eyes when they talk with Santa. They are so excited," says Brien. "It means a lot to the parents to see the kids experience something that they probably experienced themselves when they were that age."
Normally, Brien only does one or two Santa appearances each season, but this year someone posted a picture of him on a community website, and the requests started rolling in. Donning the bright red suit, Brien did 18 events and home visits as Santa Claus this year. Brien's cheer was apparent within his community, and he decided to share it with the ENF.
"I don't need Santa money to survive. I told my wife that this year I wanted to give any Santa money I earned back to the ENF to thank them for helping our Lodge secure funds for our community," says Brien.
Asking the families to give what they could, Brien raised $1,553 for the ENF through his Santa appearances. "What I like most about the ENF is that it allows even a small Lodge to be able to make a difference in their community," says Brien. "I can't thank them enough."
This year, the Kaukana Lodge received $11,000 in ENF Community Investments Program grants. Brien always helps with the Lodge's grant programs, and he loves that the grants can help a Lodge as small as theirs make a big difference.
The Lodge used the Spotlight and Beacon Grants to provide supplies and food items for the local food pantry, and the Kaukana Elks worked with their local library to get school supplies to students who needed them. They used a Gratitude Grant to take fourth graders on a trip to experience local history and see the oldest deeded property in Wisconsin and to help host the Breaking Boundaries Adaptive Triathlon for high school students with disabilities.
Whether he is making a difference in his community through grant projects or reading kids The Night Before Christmas, there is one big reason why Brien loves giving back to his community: making smiles.
"My favorite story is when a month-old boy glanced up at me and smiled, and then I saw Mom smiling because it was their first Christmas with the little one," says Brien.
When kids leave carrots out for the reindeer, don't forget to remind them to leave an extra cookie out for caring, hard-working Elks. Jerry Brien's favorite are frosted sugar cookies.