Diamonds are Forever
A diamond is forever, much like the bond between the Elks National Foundation and its donors. That's why the ENF created the Diamond level of the cumulative recognition program, which honors lifetime gifts totaling $100,000. Through the course of their lifetime, Diamond Donors have committed themselves to the Foundation's cause and its future.
Jody Patterson, a member of Pendleton, S.C., Lodge No. 2861; Ward Marsh, a member of Cadillac, Mich., Lodge No. 680; and Charlie Lester, a member of Wichita, Kansas, Lodge No. 427, all reached the Diamond level this year. They join one other living Diamond member, Pat Heller, a member of Edgewater-New Smyrna Beach, Fla., Lodge No. 1557, and other Diamond Donors who have since passed away.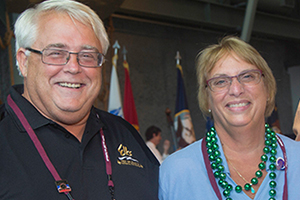 Jody Patterson joined the Diamond ranks at the end of the last fiscal year. A Past Exalted Ruler, Patterson is deeply involved with fundraising for the ENF. She's served as the Pendleton Lodge and South Carolina State ENF Fundraising Chair since 2017, spreading the word about ENF programs, including her favorite: the Most Valuable Student scholarship. She honored her late husband by naming the Jeffrey E. Patterson Memorial MVS Scholarship through the ENF's named scholarship program.
Charlie Lester and his late wife joined the Elks because she wanted a place for them to dance. The Lodge became more than that to the Lesters—it became a place of community, one filled with hope for the future.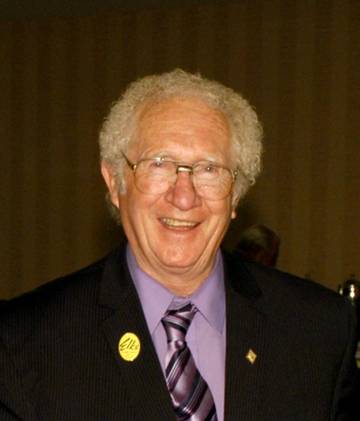 Lester has devoted himself to the Elks. He held roles as Exalted Ruler of the Wichita Lodge, as Kansas State President, and as Chairman of the Grand Lodge Membership Committee. Much like Patterson, he is dedicated to the MVS scholarship program, serving as MVS Coordinator. He also volunteers at the Lodge Hoop Shoot contest and has traveled to Colorado for the regional contest every year since 1993.
Lester is also a member of the John F. Malley Society. His planned gift to the ENF ensures his support of youth will continue in perpetuity.
"The more I give to the Foundation, the better I feel. It makes me feel good to do something for someone else. If I can help more kids along the way, I've accomplished something."
Learn more about the Elks National Foundation's donor recognition programs at enf.elks.org/recognition.
---
Back to top