Elks Change the News
As the COVID-19 crisis began to unfold last spring, Elks Lodges were shuttered. People were getting sick. Healthcare workers were overwhelmed. One in six Americans faced food insecurity by the end of the summer. Then, the Community Investments Program grant year opened. Elks said, "not in my community." With CIP grants and an unwavering commitment to service, we changed the news.
Lodges used Community Investments Program grants to meet pressing needs brought on or exacerbated by the pandemic. The CIP streamlined available grants and increased grant flexibility in the 2020-21 grant year. In total, more than 4,000 grants—totaling nearly $11.5 million—were approved to support Elks communities across the country.
More than 52 percent of the funds helped combat hunger.
Our world is returning to normal, yet the pandemic's effects don't stop. That's why the CIP will continue with more flexible guidelines through the 2022 grant year. Many people in our neighborhoods have lost jobs and family members. The CIP is still there, pandemic or not, to help communities rebuild stronger than ever.
The Elks National Foundation allocated $14.9 million this year to fund the Community Investments Program. Lodges meet local needs through grants that offer Elks opportunities to serve their community in ways that will raise the Lodge's profile, energize the membership, encourage former members to return to the fold, and gain the notice of people who want to be part of an organization that's doing great things. To learn more about the Community Investments Program, please visit elks.org/CIP.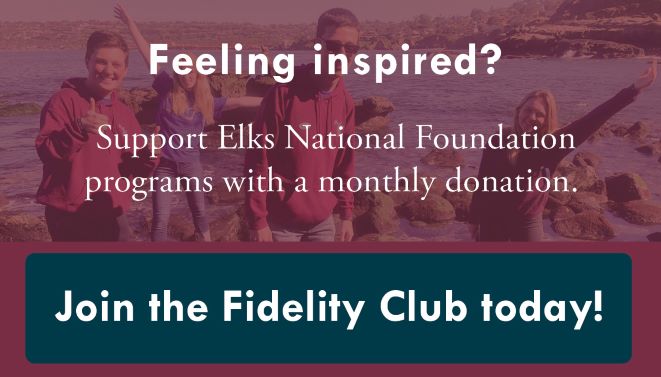 ---
Back to top