Show Us How You #HamperHoopShoot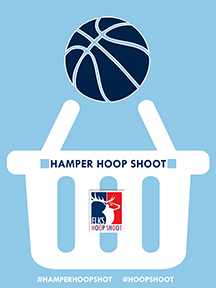 We know getting to the court or gym to shoot hoops isn't easy right now. So we're bringing the Hoop Shoot home!
Join Hoop Shooters of past and present, BackBoard members, and Elks from across the country and show us how you #HamperHoopShoot!
Demonstrate your free throw prowess with your hamper, laundry basket or garbage can—the more creative the better! Then share the video on social media by July 31. Use the #HamperHoopShoot and tag the Elks National Foundation on Facebook (@ElksNationalFoundation), Instagram (@elksinaction), or Twitter (@ElksNtlFndtn).
The 2020 BackBoard will judge your free throw, slam dunk, lay-up or creative new move for a special prize.
Not on social? Email us your submission at hoopshoot@elks.org.
---
Back to top