On an Excursion with the Elks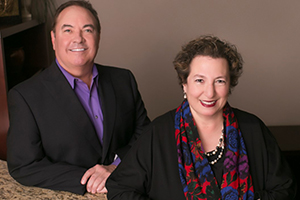 As the old saying goes, "What's meant to be will be, even if it happens 36 years later." Well, that's not how it exactly goes, but that's how it went for Sharina Smith who received the Most Valuable Student scholarship in 1982. Nearly four decades later, her journey with the Elks continues.
"I knew the Elks sponsored my scholarship and were active in the community, which motivated me to become part of an organization that cares," Smith says.
When Smith received her scholarship, she was invited to speak at the Missouri Elks Spring Convention in Kansas City. That was her first interaction with members of the organization. She met friendly Elks who, like today's members, wanted to hear all about her college plans and why she chose to attend Bryn Mawr, a woman's college.
"I was looking forward to not having to hide the fact that I was smart," Smith recalls. "It wasn't 'cool' for girls to demonstrate their intelligence in class in 1982, especially in front of boys."
Fast forward to an Association for Women in Communications meeting where Smith met a woman who would later introduce her to Elks member John Dodson. Not only did Smith and Dodson go on to work together professionally, but Dodson became Smith's bridge to Elkdom. She joined Springfield, Mo., Lodge No. 409 in September 2018.
"I was very honored when John wanted to sponsor my Elks membership," Smith says. "Our business partnership had advanced to where he wanted me to have more contact with not only his long-term clients, but his friends."
Now Dodson's friends from the Lodge are Smith's friends, too. The Lodge is a welcoming place for Smith to enjoy dinner and spend time with her newfound friends while exposing her to the charitable efforts of Elks in her community not only for scholars, but community members and veterans, a group that's close to Smith's heart.
"My son is an active-duty Marine," Smith shares, "so, supporting our military is very important to me."
The first Elks project Smith volunteered for was "Sock Hop Party with a Purpose," which raised boot socks for the Socks for Soldiers project, but it won't be her last. Smith looks forward to returning to her Elks roots by getting involved with the ENF scholarship programs by encouraging Elks scholars to stay in touch with the Elks throughout their college career and beyond.
"As a college instructor now, I know Elks scholars have an incredible opportunity and privilege in going to college with the Elks' investment," Smith says. "They can look forward to more career success and a richer life by making the most of their college experience."
As a new Elk, Smith is excited to see what's next on her excursion with the Elks.
"Each week, I look forward to doing life and working with my business partner, John, our clients, and my new Elks friends," Smith says.
For 2018-19, the Elks National Foundation appropriated $4.6 million to fund ENF scholarship programs, which ensure a bright future for our nation's youth. As important members of the Elks family, Elks scholars have many social and service opportunities to connect with the Elks and one another. For more information about our scholarship programs, and for ways Lodges can get involved with Elks scholars, visit elks.org/scholars.
---
Back to top