Colleen Gets Candid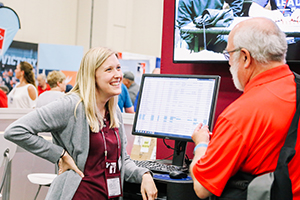 It's not every day that you find yourself in a role that allows you to witness a program grow from a concept to a full-fledged, multimillion dollar initiative—unless you're Colleen Conrad.
Conrad started working for the Elks National Foundation in 2012. Since then, she has seen the Community Investments Program complete its ascension to become the largest ENF program, investing $12.4 million directly into Elks communities through thousands of Lodges and volunteers.
"When I'm working the booth at convention, I'd say the vast majority of people in conversation bring up a grant project, unprompted," Conrad shares. "I love the idea of a Lodge and its members coming alive and realizing their important place in the community—CIP grants offer that opportunity in a big way."
One example she gives is from Grand Island, Neb., Lodge No. 604. In just four years, the Lodge went from receiving just the Gratitude Grant to receiving the Gratitude, Beacon, Anniversary and Impact grants. The Impact Grant project manager shared that in that short amount of time, he's witnessed a "staggering revitalization in the Lodge and in membership, and he points to their involvement with the CIP Grants as the reason."
To help keep the CIP running and, in turn, these significant grant projects, Conrad joined the ENF Fidelity Club. She may be biased, but you probably could have guessed that she designates her donation to the CIP, her favorite program.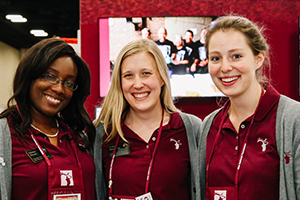 "I am so proud of all the ways Elks build stronger communities through grants, and I'm glad I can be a part of it behind the scenes and through donor support," Conrad says. "Elks are out there, impacting lives and inspiring others to pay it forward."
Since she signed up to be an ENF Fidelity Club member, Conrad says the benefits just keep rolling in while the good work keeps getting done.
"The ENF Fidelity Club is the easiest way to ensure your money goes to a foundation that helps Elks do great things," Conrad says.
According to Conrad, all you have to do is sign up, set it and forget it, all while your support continues. What could be easier than that?
Give to the ENF with ease. Donors who join the ENF Fidelity Club, the ENF's monthly giving program, have their names listed on our website and receive a special pin. To learn more about participating in the Fidelity Club, please visit enf.elks.org/FidelityClub.
---
Back to top