2017 Most Valuable Student Recipient Washington University in St. Louis — Cognitive Neuroscience Major Sponsored by Sunland-Tujunga, Calif., Lodge No. 2098
Every Elks scholar understands the importance of a high-quality education. As a first-generation Armenian American, Arvin Sarkissian plans to dedicate his life to bringing a valuable education to students of all backgrounds in every community.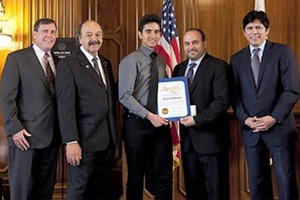 "My education empowered me to take control of my own life in a way that my parents were never given the opportunity to do," Arvin says. "It's the greatest gift that I, and anyone else, could receive."
To better understand facial expressions and body language, Arvin spent a summer studying social-emotional factors in modern education at University of Southern California's Brain and Creativity Institute under Dr. Immordino-Yang. He hopes to fuse his background in neuropsychology with his passion for improving education by entering educational neuroscience in the future.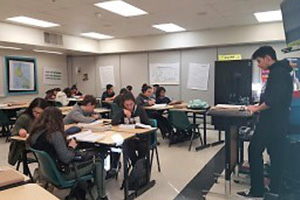 "By optimizing seemingly simple classroom interactions and teaching methods with complex scientific backing, I plan to completely revolutionize how we approach learning in the public education system," says Arvin.
Not only is Arvin a dedicated student, but he's an active volunteer and advocate outside of the classroom as well. He volunteered at the Glendale Spine and Nerve Institute and helped conduct blood pressure and neural reflex exams, and set up ultrasound diathermy machines and cryotherapy rooms.
Arvin also founded the Neurosociety program at his high school. Arvin taught AP Psychology and Introductory Neuroscience to his peers through the program since these courses weren't offered at their small high school.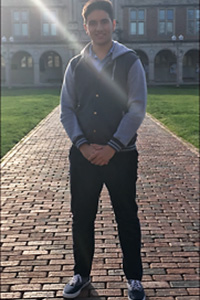 After he graduates college, Arvin looks forward to using his experiences to give back and serve others. Being an Elks scholar is the next step in his mission to change the world.
"I consider my education to serve as intellectual and social-emotional preparation to be a lifelong leader in every community I become a part of, and my status as an Elks scholar is a reflection of this," says Arvin. "I want to utilize my education to give back to others and to serve those around me, regardless of what field I enter."
For 2017-18, the Elks National Foundation allocated $2.89 million to fund the Most Valuable Student scholarship program, which includes 500 four-year scholarships ranging from $4,000 to $50,000. For more information about the Most Valuable Student scholarship program, including eligibility and deadlines, visit enf.elks.org/MVS.