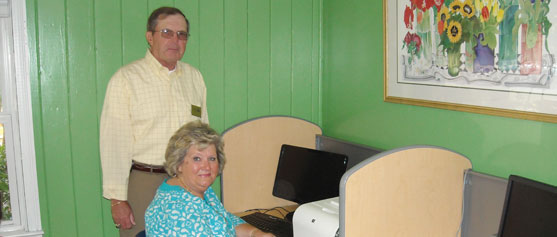 Workplace Giving
Support the ENF While You Work
Designate Your Gift
A designated gift directly supports the ENF program you select, helping build stronger Elks communities today. You can choose to designate your gift to one program or select all programs and make an immediate difference in the lives of youth, veterans and Elks communities.
Selecting the ENF Endowment Fund means your donation will be invested in a permanent fund where its interest will be distributed over time, ensuring the ongoing success of the ENF.
Many corporations and government organizations offer convenient ways to help employees support charitable organizations through workplace giving campaigns. You may be able to support the ENF, a 501c3 organization, through automatic payroll deductions. Some employers will even match your donations!
Matching Gifts
Many employers will match gifts given to non-profit organizations by employees and spouses, meaning that for every dollar you donate to the ENF, your company will donate another dollar! Some employers even match gifts from retirees. Double the impact of your gift today! To find out if your company sponsors a matching gift program, click here, or check with your employer's human resource department to find out more.
Be sure the matching donation sent by your employer includes your full name, address and Lodge number if possible.
Click here to see the Honor Roll of companies that have matched gifts to the ENF.
Volunteer Grants
Do you volunteer for an Elks project within your community? Some employers match employee's volunteer hours with monetary grants to charitable organizations like the ENF. Click here to learn if your employer sponsors a volunteer grants program.
Payroll Deductions
Payroll deductions are convenient and make it easy to consistently support the ENF. When you sign up for payroll deductions, you are agreeing to have a pre-determined dollar amount deducted monthly from your paycheck and earmarked for the Foundation. Employers are responsible for sending the donations to the ENF office.
Be sure your employer sends your full name, address and Lodge number along with your donation if possible. Keep in mind that every employer has its own schedule and procedure for submitting these donations to the ENF.
Contact your employer's human resource department today to find out if they have a payroll deduction program.
Combined Federal Campaign
The Combined Federal Campaign is the largest workplace giving campaign in the world, and raises millions of dollars every year for charitable causes.
Federal civilian, military and postal employees can take part in charitable payroll deductions made through the CFC by enrolling between September 1 and December 15.
When making a pledge through the CFC for the year, remember to use the ENF's CFC Code: 12233.
Please contact ENF Fundraising at Fundraising@elks.org or 773/755-4762 with any workplace giving questions.
---
Back to top