About the Camp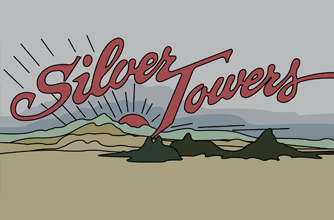 The Silver Towers Camp for People with Disabilities is the chief charitable project of the Vermont Elks Association, which has owned and operated Silver Towers since 1958. It is among the first of its kind in the United States, and still remains one of the very few.
An overnight retreat for those with mental and physical challenges, the camp demands more focused attention than others, and thus has a high ratio of counselors to campers to accommodate the special needs of the campers.
Silver Towers is an extraordinary residential camp for people with disabilities ages six to seventy-five who are physically and mentally challenged.
Silver towers gives campers the social skill and personal enrichment they seek – not to mention a world of challenges.
Silver Towers Camp Activities
Some of the activities but not all that we do at camp:
Horse Back riding
Wagon Rides
Story Telling
Hiking
Arts & Crafts
Swimming
Nature
Music
Theater
Cooking
Indoor sports (Bowling, Basketball, Ping Pong, Billiards)
Outdoor sports (Soccer, Bocce, Kickball, Softball, Field Games, Bean Bag Toss)
many others!
Back to top