Lodge News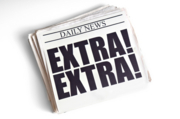 KELSO-LONGVIEW ELKS CELEBRATE FLAG DAY

Officers of our Lodge performed the annual ritual as prescribed by Grand Lodge with assistance of the Scouts from BSA Troop #695

CRUIZ IN to the ELKS

Join us for our first annual classic car and bike show, Saturday, August 3rd. Registration opens at 9 am (Line up 7:30 am) $15 for Elk members, $20 for non-members ($15 if you sign up to join). Cars, bikes, food, fun, music and more! Come join the fun!
---
Back to top