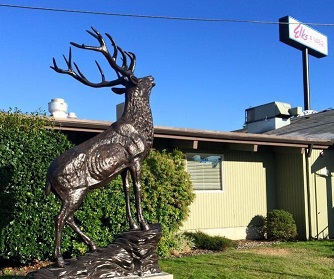 Welcome to the Kelso-Longview Elks
"An All American Lodge"
At the Kelso-Longview Elks, we are known as "the friendly lodge" and we work hard to earn and maintain that title. Stop by and see us, and our members will do everything we can, to make you feel at home.
We are a very active lodge, sponsoring many events and projects, supporting not only the Grand Lodge and State projects, but making sure that the children in our community are taken care of at home and in our schools, while always serving and remembering that our Veterans will never be forgotten.
Come visit and you will know you are among family.
OFFICE OPEN - M-F 9am - 4pm
GOLF COURSE OPEN - Dawn to Dusk, 7 Days a week
LODGE HOURS
Tues 11a - 9p, Weds - Thurs 8a - 9p, Friday 8a - 11p, Sat 11a - 9p,
(Lunch served Tues thru Friday, 11a - 2 p)
(Dinners Tues - Friday, 5p - 7p)
Closed Sunday and Monday - Except Special Events