Lodge Facilities
Main Lounge
Join us for a cool one while enjoying the view from our Lounge overlooking the Kennnebec River.
We've lots of things going on, drink specials, Karaoke, and other lounge entertainment throughout the month.
Lounge operations are normally till 10 pm, 7 days a week. Check our calendar, or call us at 443-9852 to see what's on-tap during your visit to Maine!
This is a Smoking lounge.
Upstairs lounge room
Cozy room with a wonderful view of the Kennebec River. Available to rent for private Functions. Above the main lounge with a cash bar available. (Requires BPOE 934 staff bartender.)
This is a non-smoking room.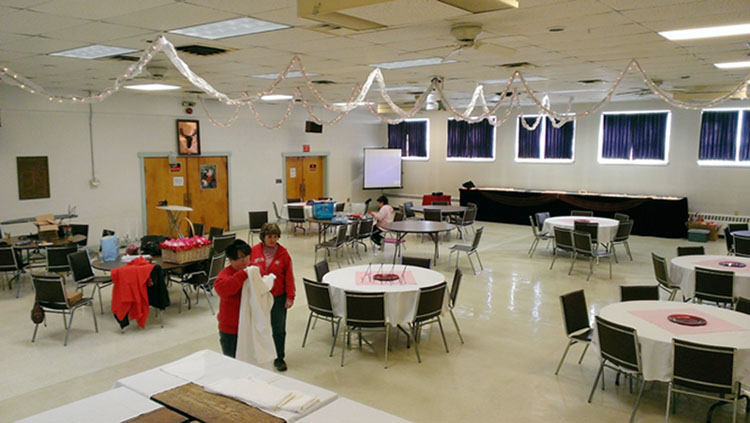 Multi-Function room
Our main Lodge hall (180 cap.) is available for your function at an affordable rate. Individual decorating consulation available on a case basis. Cash bar is available (Bar service requries a BPOE 934 staff Bartender), and a full service kitchen (Requries an additional cleaning deposit)
This is a non-smoking Room.
---
Back to top