Lodge Facilities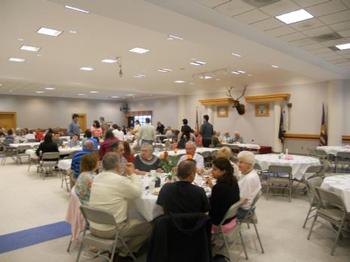 Lounge
3/17/2020 - Updated Hours due to Covid:
Monday - Friday - 3pm-7pm
Saturday & Sunday - 12pm-5pm
3/17/2020 - These hours do not apply - see above hours.
Enjoy lunch from 11:00 am until 2:00 pm, Tuesday through Friday. Daily specials plus a menu of every day items to choose from. Always sure to please. Join us for dinner in our dining room on Friday evening from 5:00 pm to 8:00 pm. Relax in a friendly enviroment with your fraternal brothers and sisters.
Dining Room
Open every Friday evening from 5:00pm until 7:30pm. Stop by and enjoy Friday evening specials. Top quality offerings at reasonable prices. To make reservations call (802) 223-2600. Watch our Facebook page for updates.
Game Room
Enjoy a game of Shuffleboard, Pool or Ping Pong in our new game room. Enjoy watching sports on our new tv's and listen to music on bluetooth. We have wireless available as well.
---
Back to top