Lodge Facilities
Hall Rental
We have economical rates for both of our halls - upstairs and down. While our stairway to the upper hall is long BUT we have a chairlift for those who feel they need assistance to the top floor.
For more information please call the Lodge at 309/852-2797 or Jeanette at 309/854-2661.
If you are a PAID UP member you receive a discount on your rental.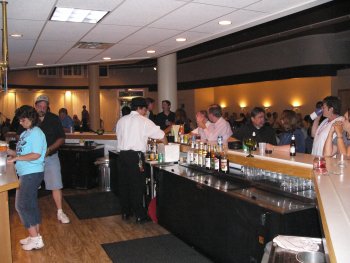 Downstairs Lounge
The Downstairs lounge was designed and built by our members. The lounge and surrounding seating area as well as dance floor are available for rentals. Friday nights are set aside for Elk Members and their Guests. Interested in booking? Contact the lodge at 309.852.2797 or Jeanette at 309.854.2661.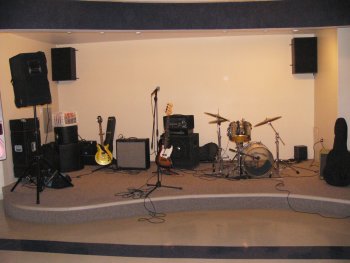 Stage
The stage, which is located in our Downstairs area, is well suited for bands and DJs.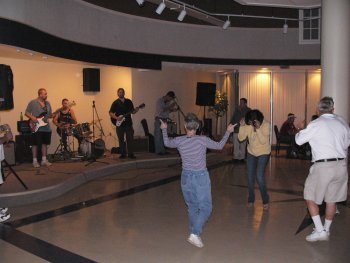 Dance Floor
Here is a shot of our members and guests enjoying themselves on our Downstairs Dance Floor.
Driving Directions
How do I get there? Good Question! From the South: Take I-74 to Illinois 78 North. Kewanee is approximately 25 miles north of I-74. Once you get to Kewanee follow IL 78 (you will be on Tenney Street when you enter Kewanee. Tenney Street turns into Main Street at the S curve). Continue North on Main Street to First Street, turn left, go 1 block to stop sign, turn right onto N. Tremont Street. We are on the left in the middle of the block next door to the Salvation Army store.
From the West (Quad Cities) Take I-80 and head east. At the top of the ramp at the Kewanee-Annawan exit turn right. Follow IL 78 south 11 miles to Kewanee. Turn right at the 3rd stoplight on to 2nd Street. Go 1 block to the stop sign and make a left on to N. Tremont Street. We are in the middle of the block on the right. See you soon!
---
Back to top