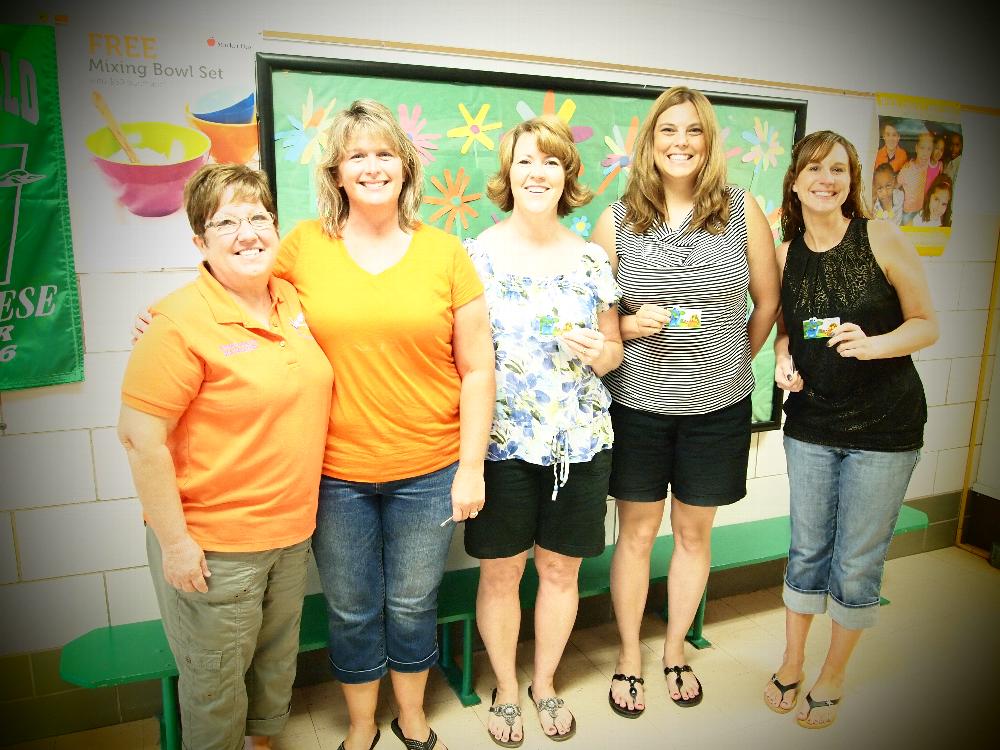 Wethersfield and Belle Alexander Elementary schools received a special suprise on Friday, August 15 as a part of ER Jan McCleerys special project - school supplies. On July 25, 2014 a Friday Feast of Brats, Hot Dogs, 2 sides, cake and ice cream were served to members and guests for only $5.00 per person suggested donation. They served 53 people and brought in $340...which means the members and guests donated more than the suggested donation amount.
The United Way and Salvation Army were also collecting and donating school supplies to be given out to children who would be starting school without the needed school supplies.
The schools were excited to recieve the much needed, and certainly unexpected school supplies. Tonya Vincent, 2nd Grade Teacher at Wethersfield Elementary stated that she has seen an increase of students who attend the first day of school without school supplies for a varying number of reasons and noted that the supplies the Lodge donated were very much appreciated! Four teachers at each elementary also received a $25 gift card for them to use for their classroom any way they wanted.
Pictured L to R are Jan McCleery, Elks 724 Exalted Ruler; Wethersfield 2nd grade teachers Tonya Vincent, and Amy Bryan and Wethersfield 1st grade teachers Lisa Lee and Laura Evans.
Yet one more small way of exemplifying Elks Care, Elks Share and Elks Live, Elks Give. Thank you Kewanee Elks for helping make AT LEAST one childs school year start off on a happy note!!!