Lodge Facilities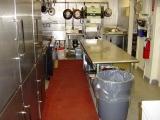 Catering
The Lodge has a catering service that can serve up to 120 people at events located in the Lodge, and 500 people at events at other locations. The Lodge caters all types of events from banquets to weddings. Contact Dave Price at (530)258-3557, Monday thru Friday, 8:00AM-5:00PM, or by e-mail at lodge2626@frontier.com.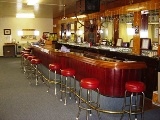 Bar
The lounge is an old western logging bar rich with history. The bar is open during Lodge and Lodge sponsered events only.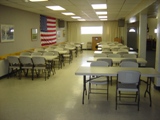 Banquet Room
The banquet room is available to all lodge, and lodge sponsered events. It has a 120 person seating capacity and is available by reservation.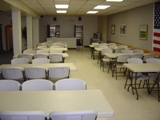 Activities Room
The Lodge has a large activities room available for events that include Bridge clubs, Chamber of Commerce meetings, and Boy Scout meetings. For information and reservations call the Lodge Office at (530) 258-3557.
Parking Lot
The Lodge has a large paved parking lot located at the rear of the building. It is available to all members and guests of the Lodge. Street parking at the front of the building is also available on a first come first served basis. Street parking is not metered.
Unfortunately we do not have any RV parking at the Lodge. There are several RV parks in town and numerous RV parks around the Lake.
---
Back to top