Lodge Facilities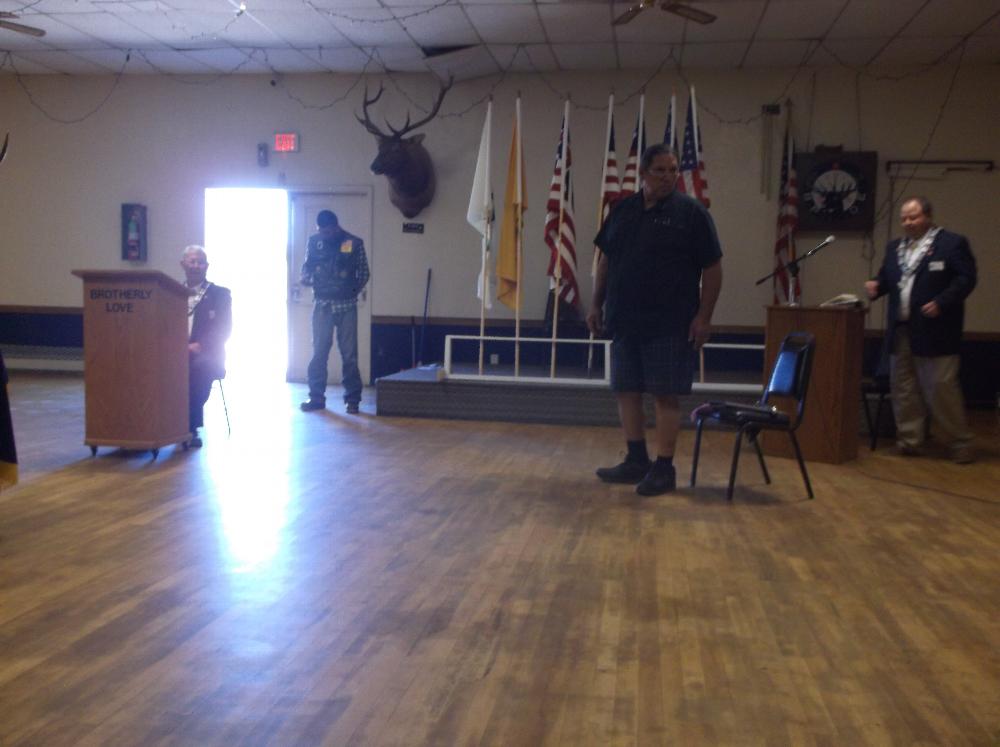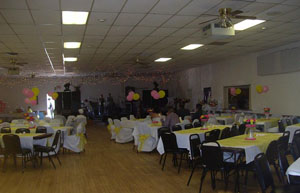 Event Hall
Our Event Hall can be rented (with a Elk member sponsor) for Weddings, Graduations, Quinceanera's and other functions. Capacity is 300 persons maximum. New Mexico State Law requires that NO Alcohol be brought into the facilities and NO Alcohol to be taken out of the facilities. All alcohol will be purchased from the club room. Please contact the Lodge Secretary, for more information, cost and other requirements at (505)864-3930
Lodge Hallway
Our entry foyer will take you to the lodge office, club room, event hall and restrooms. Our Entry Foyer displays our past and present ER's, Elk of the year and various awards and certification we have received over the years.
RV Parking no hook ups
Lodge Office
Lodge office hours for 2017-201: Monday - Thursday evening 6:00- 7:00pm, Friday 8:00- 11:00am. If you need to pay your membership dues, make a deposit on a rental, make a rental payment or delivery; please contact lodge secretary at 864-3930.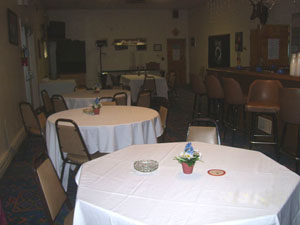 Club Room
Our club room hours for 201 will be Friday's and Saturday's starting at 5:00 p.m. till ??? p.m. (No function) or 5:00 pm to 12:00 am (with function.) We will also be open on the 2nd and 4th Thursday's of the month which are lodge meeting nights. If you are a visiting ELK from another state, please come by and say Hello. We'd love to visit with you...and buy you your first drink! Check our lodge calendar for special events!
---
Back to top