Lodge Facilities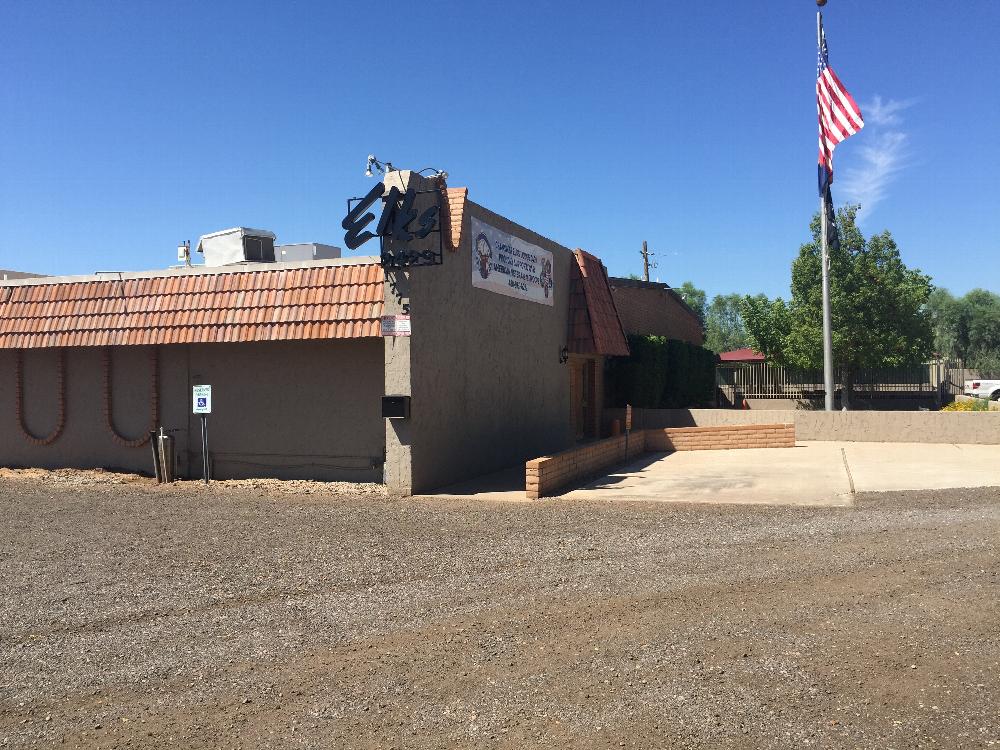 Front Lobby
When you walk in to our Lodge, you will meet some wonderful people. We are always ready to welcome you so you will have a great time at our Lodge.
Lounge Area
We have the Best Bartenders and our drinks are very competitive.
Wonderful Bar Area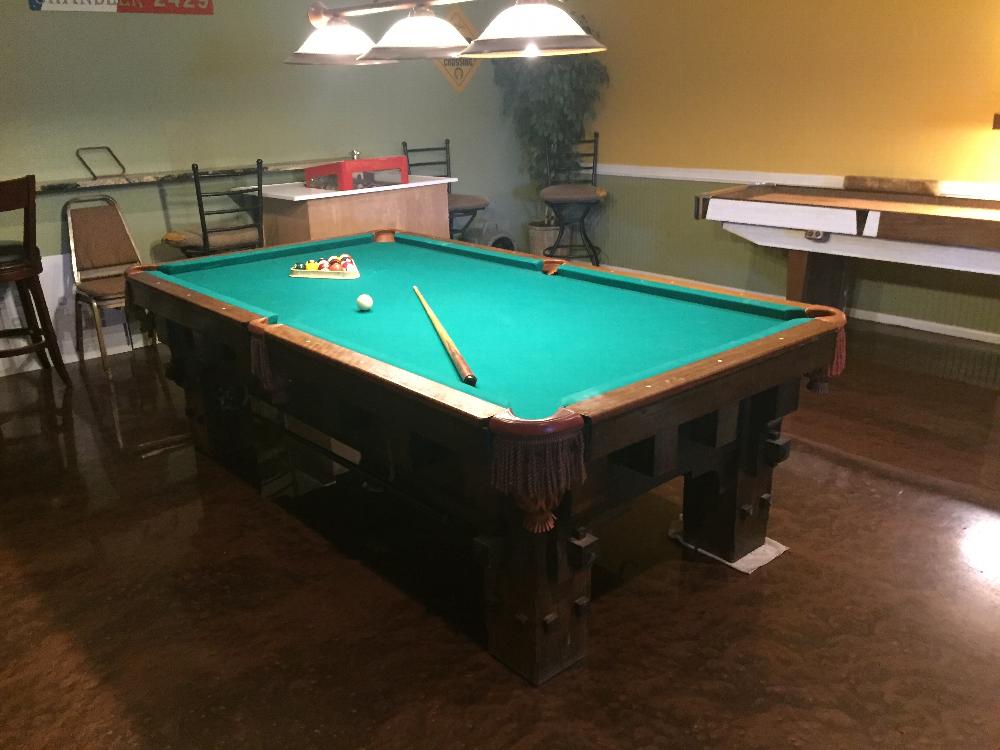 Game Room with Pool Table, Shuffleboard & TV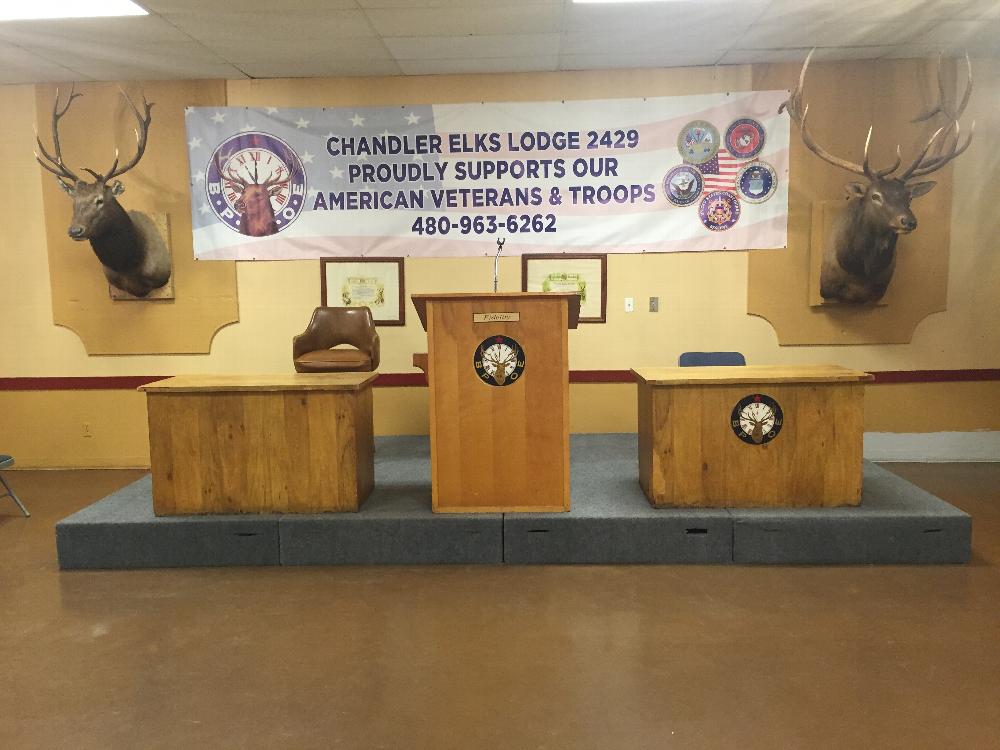 Lodge Meeting Room & Major Events
Kitchen Area
Our Kitchen is ready for anything you might want to prepare and serve.
Outdoor Smoking Patio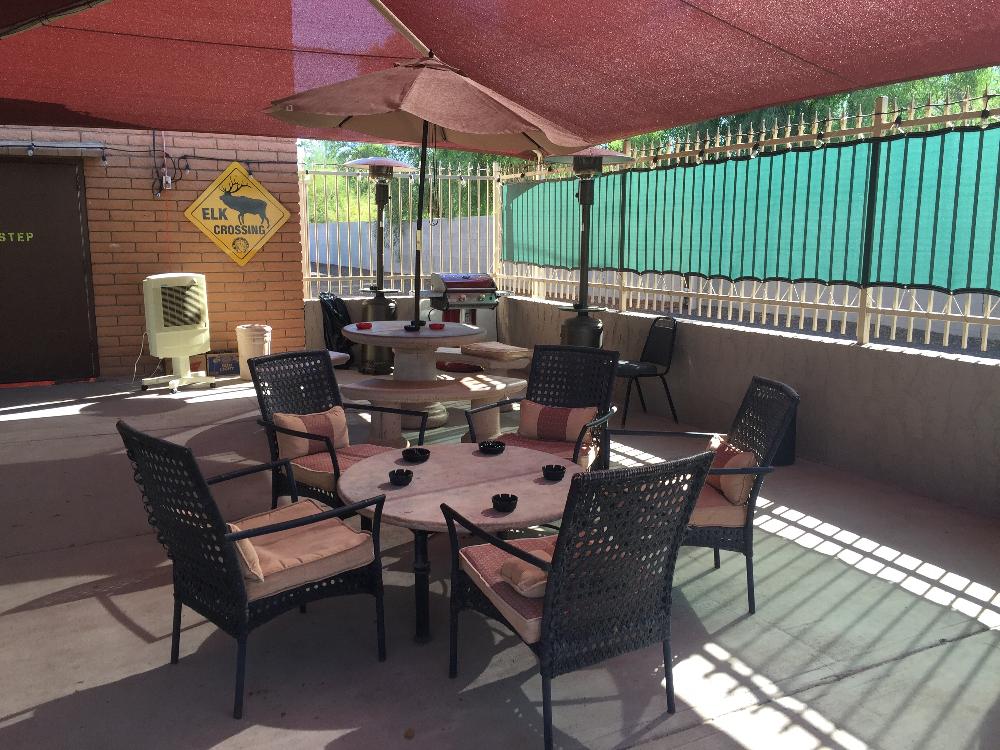 Arizona has the most beautiful weather in the spring and fall for you to enjoy this wonderful patio. Great place to sit and enjoy dinner, cocktails and friends.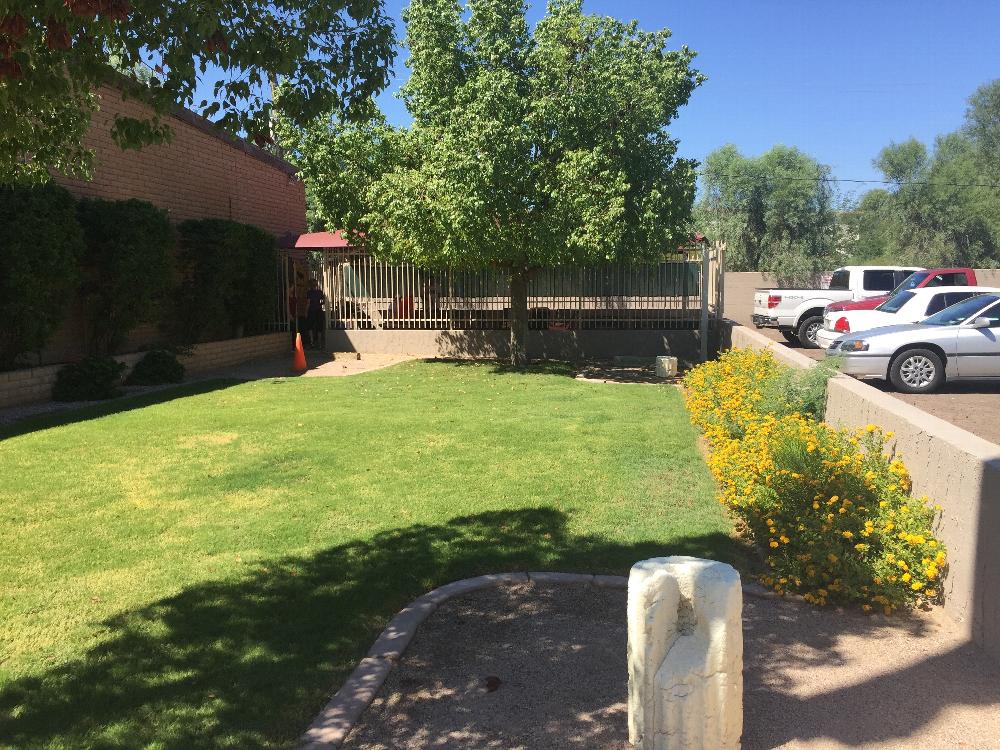 A Great place to play Horseshoes
RV Parking
We would love for you to stop and stay the night but remember we don't have any hook-ups and the monthy cost is just $55.00 or if you are only staying less then a month, a daily donation to the Children's Charity if space is available.
---
Back to top