Lodge #2429 Guest Book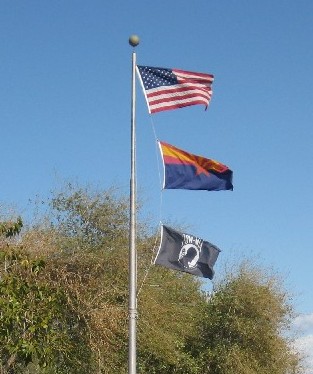 ---
from Fullerton, CA, Lodge #1993
weather is changing time for a road trip to visit your Lodge
Posted 10/10/2017 at 7:37 PM
---
We're not Elks members nor do we know any members currently, but think we might like to become members. What can we do to find out more about Elk membership responsibilities, activities etc. Thanks. Ken and Sara Pichelmann
Posted 06/29/2017 at 10:43 AM
---
Hello, Looking to provide music(dj and karaoke) for your club. Who should i contact?
Posted 09/01/2014 at 10:11 AM
---
from Windsor, VT, Lodge #1665
I recently moved to Gilbert, AZ and will plan to visit your lodge to bring a welcome to you from the east.
Posted 08/03/2014 at 2:50 PM
---
from Wolcott, NY, Lodge #1763
We are in the area for Jan and Feb and would like to know what activities you have planned. Could you please publish an up-to-date calendar?
Posted 01/08/2014 at 9:07 PM
---
from Prescott, AZ, Lodge #330
Greetings from Prescott Lodge #330 "Mother Lodge of Arizona". In December of 1895 a group of enterprising businessmen in Prescott, sturdy products of the early west, charted the original petition for a dispensation and later established the Prescott Lodge. Prescott and Prescott Valley, Arizona, are located about 90 miles northwest of Phoenix. With our mile high elevation (5230 ft), the cities enjoy a four-season climate with both mild winters and summers. Check out our elks.org page. We have a very content rich elks.org site. Featured pages are [Facilites], [Officers], [Elks'n the News], [Extra Pages](includes rich history of our lodge) and especially our [Photo Gallery]. If you have time after looking it over please sign our [Guest Book]. Thank you
Posted 05/05/2012 at 2:16 PM
---
from Prescott, AZ, Lodge #330
Greetings from Prescott Lodge. Checking out elks.org home pages for ideas.
Posted 04/10/2012 at 11:23 PM
---
from Chandler, AZ, Lodge #2429
I am not an Elks member but would like to be. I do not know anyone that is a member. What can I do to get involved? Thanks. Linda
Posted 09/02/2011 at 4:30 PM
---
from Boonville, IN, Lodge #1180
Chandler Elks Lodge 2429
Thank you for your warm and friendly hospitable during my wife and I visit to your Lodge on March 26th with my wifes brother George Michalko and wife Leslee. George and Leslee spoke very highly of the Lodge and it members and it was evident to my wief and I that the Chandler Lodge has great LEADERSHIP and MEMBERS.
Gerald R. Abshire, PER
Posted 03/31/2011 at 7:25 AM
---
Back to top