Lodge Facilities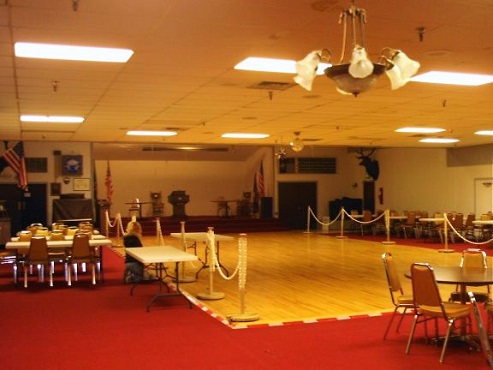 Hall - Main Level
Lodge Meetings and Initiations
Banquets
Dances - see Elkman calendar
Bingo, Bunco
Non-Elks Functions (weddings, birthdays, etc)--Call the Office if interested in renting the hall.
Bingo and Queen of Hearts every Friday starting at 7 pm..
Facilities include stage w.lighting controls, large wooden dance floor, many tables/chairs, sound system.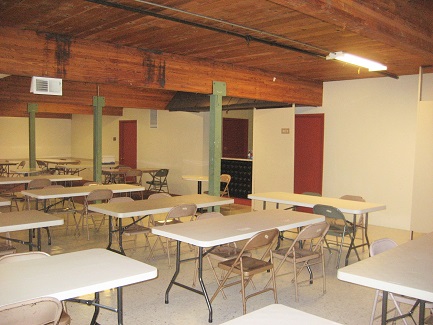 Hall - Second Floor
The second floor hall is also available for Elks functions and private-party rentals.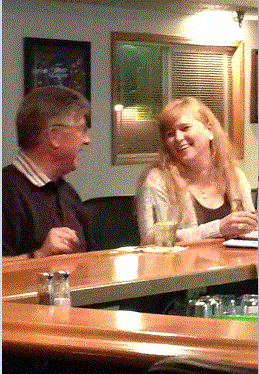 Lounge and Bar
Bar Hours:
Tue thru Thurs, 5:00 to 11:00 pm
Fri-Sat 5:00 to 11:00 pm
Seasonal and holiday drink specials
See calendar for nightly specials.
Meal Nights:
Mon thru Sat, 5 to 8 pm - Dinner
Thur 5 to 8 p.m. - Burger Nite
Monday Night Football (in season)
Others (as requested)
Lounge and Bar
Watch big screen TV or listen to some great music while you sip your favorite beverage! Let our friendly bartender Mike make you a special drink and relax in the welcoming atmosphere!
Seahawks gamedays get special attention with breakfast rallies and spirited rooting during the game.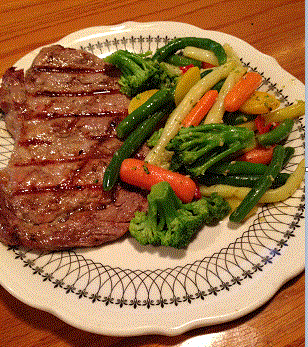 Kitchen
The kitchen is open 5 pm to 8:00 PM Tuesday through Saturday
Chef Kevin has special meals each night. Wednesdays feature Chef's Choice meals. Thursday is Hamburger Night. Friday and Saturday are Steak Nights. Every 2nd Saturday features Prime Rib.
If you haven't tasted Kevin's delicious cooking then you are simply missing out!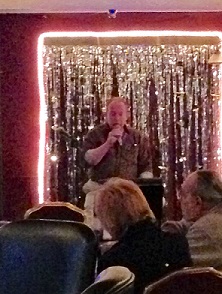 Karaoke
Karaoke nights are Wednesday and Thursday starting at 7:00 pm and is family friendly till 9:00 pm. You don't want to miss karaoke! Lots of fun.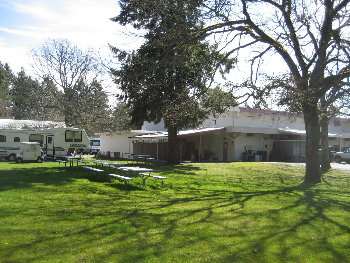 Covered Picnic Area
Covered area is in rear corner of building. BBQ grill and tables. Bathroom.
Uncovered tables in the grassy park.
The picnic area can be rented for outdoor parties.
RV Park - East Side
12 Back-in RV Spaces w/30amp elec, water, free wi-fi, 2 dump stations.. $20/night; $100/week..
12 Back-in dry parking spaces-- no utilities.. Call for details.
Nov 1 to Mar 31: Dry storage w/elec on space available basis:Call for details.
Sewage Dump Fee:w/no space rental: $10.
Coin-op washer dryer in rest room.
1/2 mile to Walmart
Note: Prices current as of May 2016 but subject to change thereafter. Renter must be Elks member in good standing. Rrentals limited to 30 days in any 90 day period.
For rentals contact the Lodge office during business hours or the bartender during evening hours. Also Park Host JT Taylor at 253 985-3044.
RV Park - West Side
Limited RV parking w/utilities next to the playground.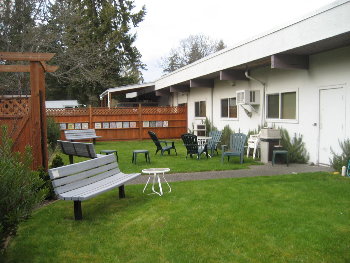 Patio
Next to the lounge & bar


Privacy Fence, seating


Plus grass with sunshine (in season!)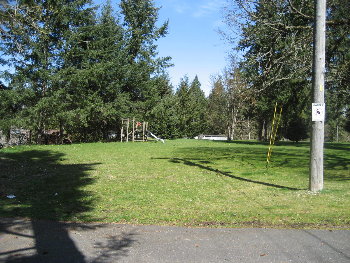 Outdoor Park
Great place to relax when the weather is nice. Fully grassed, shade trees. Horseshoe area.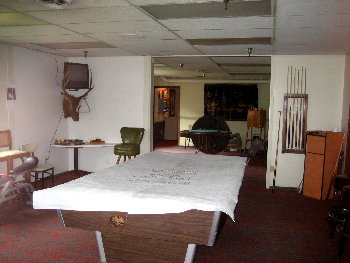 Game Room
2 Pool Tables,TV/VCR, Stereo, Piano.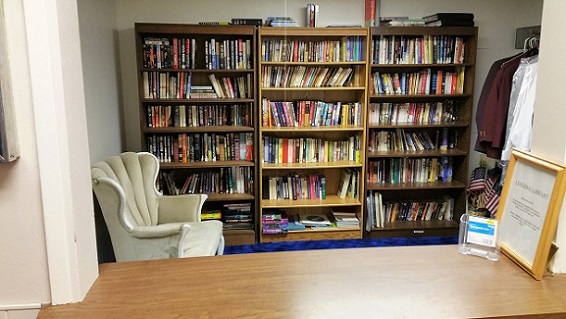 Library
Small but rich in content! The WiFi signal is strongest here in the library.
---
Back to top