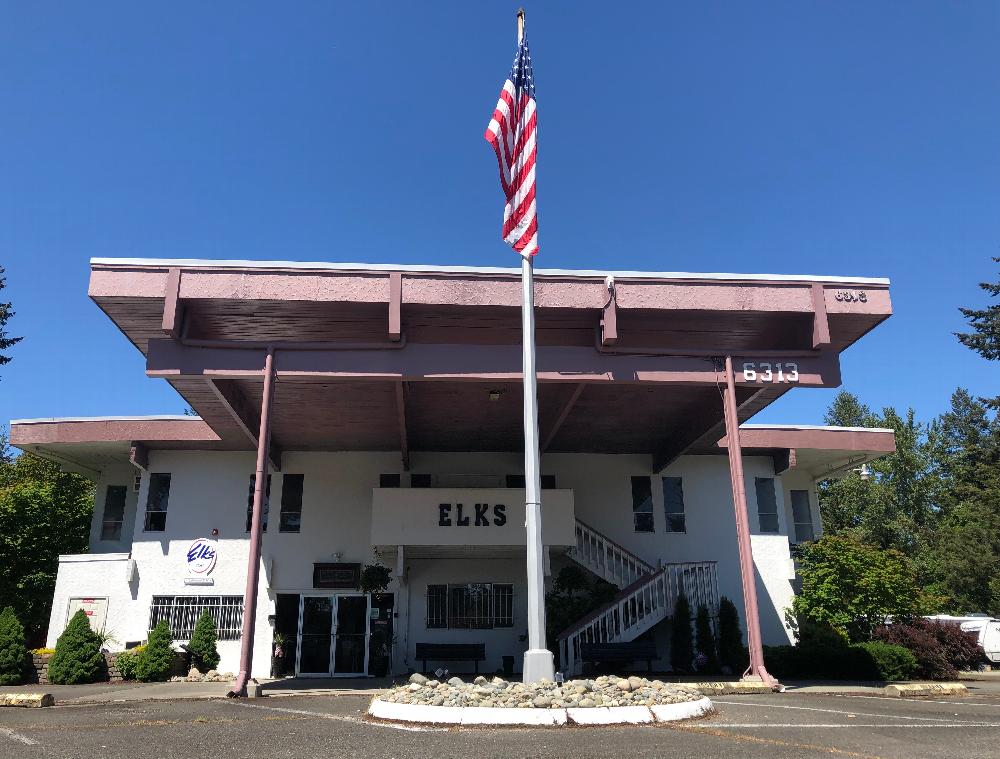 Welcome to The Lakewood Elks Lodge #2388!
Our lodge is home to more than 300 members!
We offer RV Parking, Hall rentals, Park rentals, Pool room use and dining in our lounge.
We have hired a new chef; a NEW MENU is coming soon.
Join us weekly: Tuesday-Saturday from 5pm-10pm
Taco Tuesdays
Trivia Wednesdays
Karaoke Thursdays
Bingo Fridays
Now Open Saturdays!
Interested in becoming an ELK? Stop by the office for full details.
Located off of Bridgeport at 6313 75th ST. W Lakewood, WA 98499
253-588-2388
Office Hours: Mon- Fri from 11-5
Lodge meetings are on 1st and 3rd Tuesdays at 7 p.m.