Lodge Facilities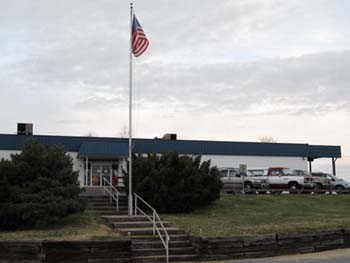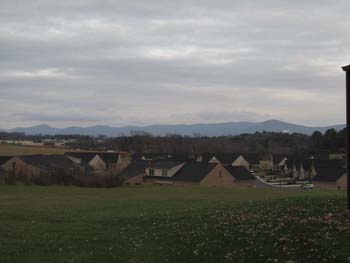 Club Room
Lodge Meetings: 1st and 3rd Thursdays at 7:30 p.m. Meeting Directions: 1700 Harvard Road Waynesboro VA 22980 Call 540-942-9108.
The Club Room is open: Monday & Tuesday 4:00 - 7:00 PM Wednesday 4:00 - 11:00 PM Thursday 4:00 - 10:00 P M Friday 4:00 - 11:00 PM ** Saturday 12:00 - 11:00 PM ** Sunday 12:00 - 8:00 PM
** (Except for special functions or rentals)
The Club Room is a combination Bar and Restaurant. It offers a full menu and frequent specials during all regular business hours. There are two large color televisions for your viewing pleasure and an adjoining game room with two pool tables. From the Club Room you can walk directly out on to the Patio/Porch and sit and enjoy your favorite beverage or meal and view the Blue Ridge Mountains and enjoy the breeze.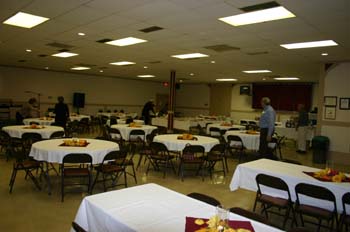 The Lodge Room
The Lodge Room is a multi-purpose room where we have Bingo every Wednesday night and it is rented out for receptions and special events, accomodating up to 250 people. The room is also used for our dances and special events for the membership.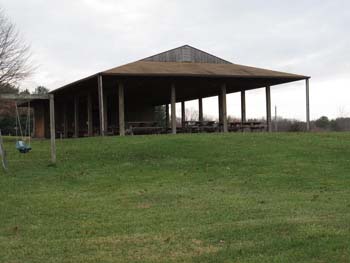 The Pavilion
The Pavilion: Outside we have a covered picnic area with a beautiful view of the Blue Ridge Mountains and near by rolling farm land. Also, close by there are four horseshoe pits for your enjoyment. The Pavilion is available for rent for special events such as Class Reunions and outdoor wedding receptions. It is where we hold our annual Family Day Picnic for members and their families.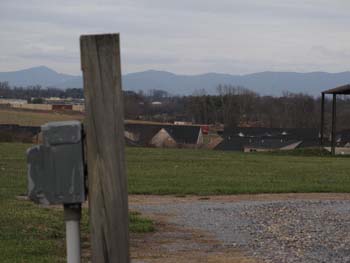 RV Parking
On the back parking lot we welcome visiting Elks to park their RV's and can furnish them with electric and water hook ups, but we do not have any facilities for sewage disposal. We can accomodate up to 3 units and just ask that they make a daily donation for the use of the water and electricity.
Please stop in and enjoy our lodge facilities and if you are in town on Friday or Saturday night please join us for dinner in our Club Room.
---
Back to top