Lodge Facilities
LOWER DINING ROOM 2007-2008 OFFICERS
BACK ROW: CHAPLAIN, KENT LAMM, TILER, GREGG ALEXANDER, ESTEEMED LOYAL KNIGHT, DENNIS JONES, ESTEEMED LEADING KNIGHT, TIM SINN, INNER GUARD, MARK HINKEL, ESQUIRE, MARC RILEY FRONT ROW: TREASURE, CHARLIE WELLS, EXALTED RULER, MARILYN LANE, ESTEEMED LECTURING KNIGHT, TRISH ATKINSON, SECRETARY, GARY LANE,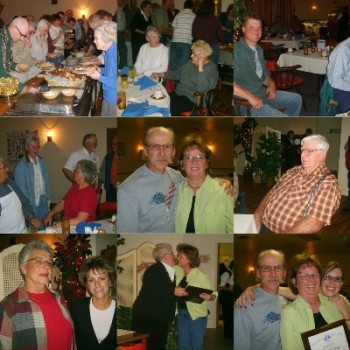 EARLY BIRD DINNER
1) PAUL HOREL & CHARLENE LUNGREN BEGIN THE FOOD LINE 2)KAREN MAXWELL VISITS WITH JAN MICHEL ABOUT THE FRIDAY NIGHT FUN AT THE ELKS 3)HANK DWORSHAK IS SO PROUD THAT HIS MOM IS THE ELK CITIZEN OF THE YEAR 4)LEE WELLS VISITS WITH JESS & MARLENE MOORE 5)MARK TREANOR CONGRATULATES WIFE KATHY FOR RECIEVEING THE ELK OF THE YEAR AWARD 6)SIDNEY EXAMINES THE SITUATION 7)MARLENE AND KAREN TAKE A BREAK 8)EXALTED RULER MARILYN GIVES KATHY HER AWARD AND A HUG 9)MARK , KATHY & DAUGHTER JULIE ALL SHARE KATHYS AWARD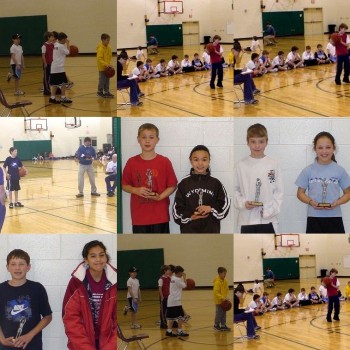 HOOP SHOOT
LOCAL HOOP SHOOT UNDER THE DIRECTION OF DOUG MORRISON; LOCAL ELKS, JULIE LOVE, JIM WOLF, HELP OUT. 10-11 BOYS, JAKE LAMM , GIRLS KALI LEMPKA TAKE 1ST PLACE TROPIES. 8-9 BOYS CALE MC GARVIN, GIRLS TOMMI OLSON 12-13 GIRLS MAURISA BELL BOY DANIEL MILLER
ELMER LOUNGE AREA
ELMER NELSON, CHARTER MEMBER OF WORLAND LODGE, AFTER LODGE MEETING CATCHES UP ON THE BASKETBALL FINALS.
GARY & TRISH
GARY LANE, SECRETARY VISITS WITH TRISH ATKINSON, ESTEEMED LECTURING KNIGHT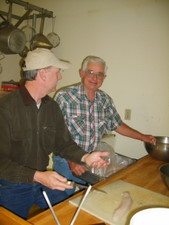 KEN & GARY KITCHEN
KEN KUCERA AND GARY LANE PREPARING WALLEYE FOR THEIR BULL FRIES AND WALLEYE FEED
HAPPY HOUR
BILL MC GARVIN AND KATHY TREANOR; WEDNESDAY EVENING HAPPY HOUR; 75 CENT BEER AND SNACKS
---
Back to top