Lodge Facilities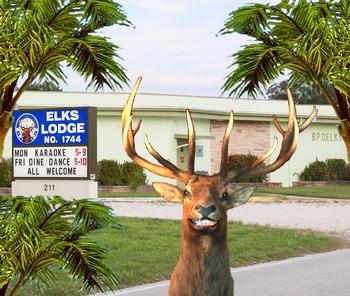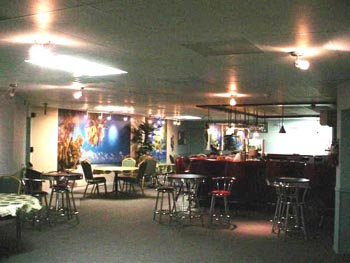 Lounge & Bar
Lounge open Mon - Thur 4PM - 8PM; Fri 4PM till 10PM;
Sat 2 PM till 9 PM; Bar Bingo 2-4; Sports 4-6 3 hd screens; Karaoke 6-9 ; Sun. closed
Wine Tasting on 2nd Thursday. Intimate. Wide Ranging. Informative. 7-9 ($15 w reservations in bar)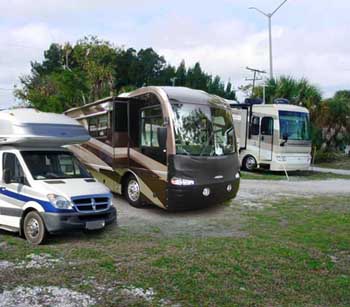 RV Parking
Spaces for four RV's each with 120 Volt/20 AMP electrical service, water service available at Building.
No "DUMP" available
FOR RESERVATIONS: Call Lodge Secretary at 321-768-1744 or leave message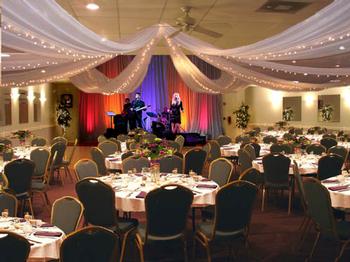 Dining Room
S
Dinner every Friday 5:30 to 7:00 pm; we offer a tasty variety of meals to choose from at very reasonable prices.
Dancing w/Live Music 6:30 - 10:00 (Check Monthly Issue of Antlers for band names)
Show Me the Money Tues& Thurs 2:00 a 4:00 pm
Karaoke Tuesday nights 6:00 - 9:00 with spaghetti, meatballs, or meatball sub, w salad/bread included. Chef may change.
Karaoke Saturday nights 6:00 - 9:00 provides a different flavor with a humorous dj and mix of bar food options
---
Back to top