Lodge Facilities

Concord-Epsom Lodge 1210
A beautiful setting located on the now slowed Suncook River in Epsom, New Hampshire. The facility has a Great Lounge, Large Function Hall, Dining Area, Kitchen Facilities. The Hall can be rented at an extremely reasonable rate. Please call the Lodge at 603-736-8941 for more information.
Members Lounge
Full Service Bar, Big Screen TVs, Free Popcorn, 2 Pool tables, Pull tabs, Darts, dance floor and a stage.
Lounge Hours Monday thru Thursday 4-9pm Friday 4-10pm Saturday & Sunday 4-8pm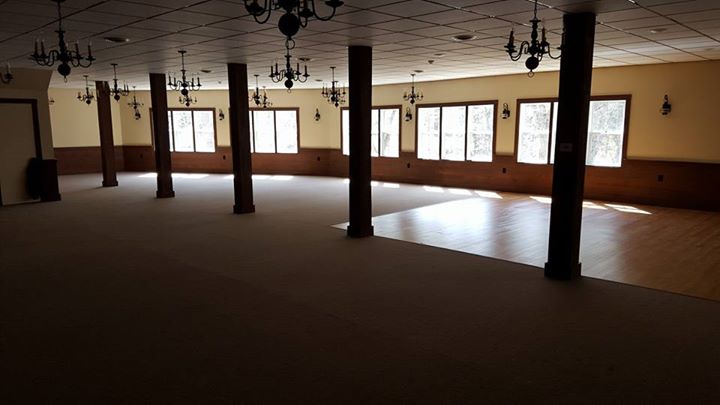 Hall Rentalls
Our newly renovated Hall is available for various functions. Full service bar facilities and on site catering available.
---
Back to top