Lodge Facilities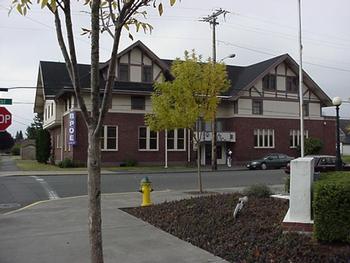 Facilities Availability (Open to Public)
Rent the Lodge for private events (when not in conflict with scheduled Lodge events or activities). Lodge is available for functions, receptions, meetings, banquets etc. Several community organizations and/or groups also hold their regularly scheduled meetings at the Lodge. These include, but are not limited to the Push Rods, Poggies, Lions, Rotary and Cub Scouts. Call John Paulson for more information and rates at (360) 580-5664.
RV Spaces
RV camping is available to Elk Members and their guests only. No reservations are required, but it is recommended. Otherwise it is on a First come, First serve basis. We have 6 RV camping spots with electricity (30amp) and water hook ups, plus there are 10 "dry" camping sites behind the Lodge. (Please check with Office or Lounge BEFORE parking in a "Dry" spot.) Year Round Rates for the "Full Hook-Up" RV Sites are $25 per night for Elk Members and Guests. Rate for "Dry Camping" is $10 per night. There is also a separate RV Dump on site. The Dump Station is Free for paying Members and guests. Otherwise, the charge is $5 for Lodge Members; $10 for all other Elks. The Dump Station is NOT open to the general public.
Office Hours
Open Tues thru Friday 10:00 AM to 1:00 PM
Bingo
Every Friday, starting at 6:30 p.m. Snack Bar open from 5 - 7:00 p.m. and Burgers served
Palmer Room Bar / Lounge
Open to members and guests Monday thru Saturday 3:00 p.m. to closing.
Closed on Sundays except during football season in October through December. See our Lodge calendar for those special event days and come join us to watch the game on the big screens.
Note: Must be 21 and older to use the Bar/Lounge. Minors are prohibited.
Dinning Room and Kitchen
The Dining Room is open to Elk Members and guests, except when special pre-arranged events are held for groups renting Lodge facilities.
For a fabulous dining experience please join us on Wednesday or Friday.
Wednesday Night Dinners $10.00 per person. Check the lodge Fireside Chatter newsletter for date and menu.
Friday night is Burger Night which begins at 5:00 PM and ends at 7:00 PM. Not in the mood for a burger you may choose from a variety of items from our menu.
Our dinning room has a capacity of up to 250. We have a full service kitchen and preparation area.
---
Back to top