Stop by and visit our bar. Food specials are available on Monday/Tuesday nights, and change each week. We have 4 TVs available for viewing from the bar or table seating, as well as a digital jukebox.
Open to all members and guests... Mon-Fri, 4pm to Close; Sat - 3pm to Close; Sun - 11am to Close. Check our Calendar for events and food offerings.

Come and enjoy the M & M Lounge.
=-=-=-=-=-=-=-=-=-=-=-=-=-=-=-=-=-=-=-=-=-=-=-=-=-=-=

Why "M & M Lounge"...?
The M & M Lounge is dedicated to past Elk Members, Mae Monear and Melvin "Mel" Spaeth. Mae was the first female Exalted Ruler for Lodge #2500, and served three 1-year terms in the position. Along with her husband, Mel, the couple donated the necessary funds to remodel the club area, which took 3 to 4 months to complete. In recognition of their contribution, in 2006, the House Committee voted to dedicate the Lounge in their honor, hence the current name, "M & M Lounge".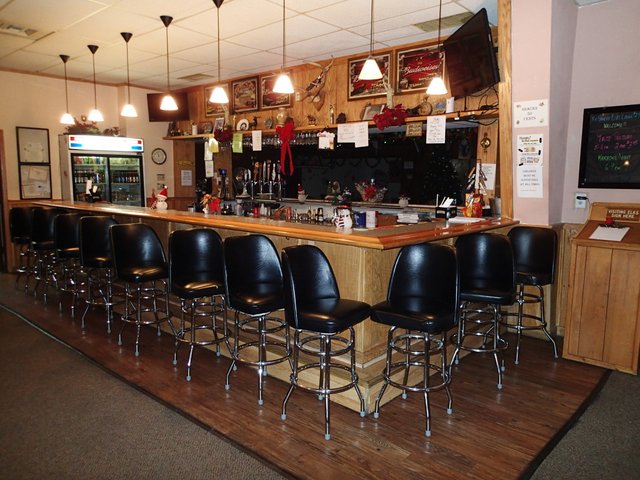 (*To view larger menu, right click and select 'Open Image in New Tab')