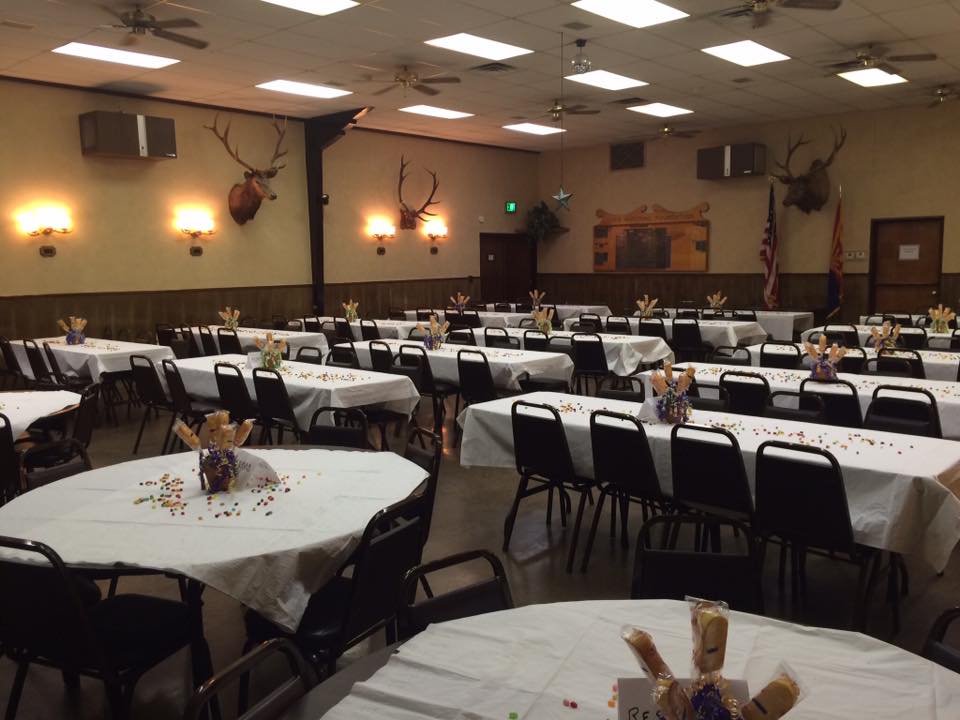 Our Lodge room is used for meetings and meals,
but is also available for rent!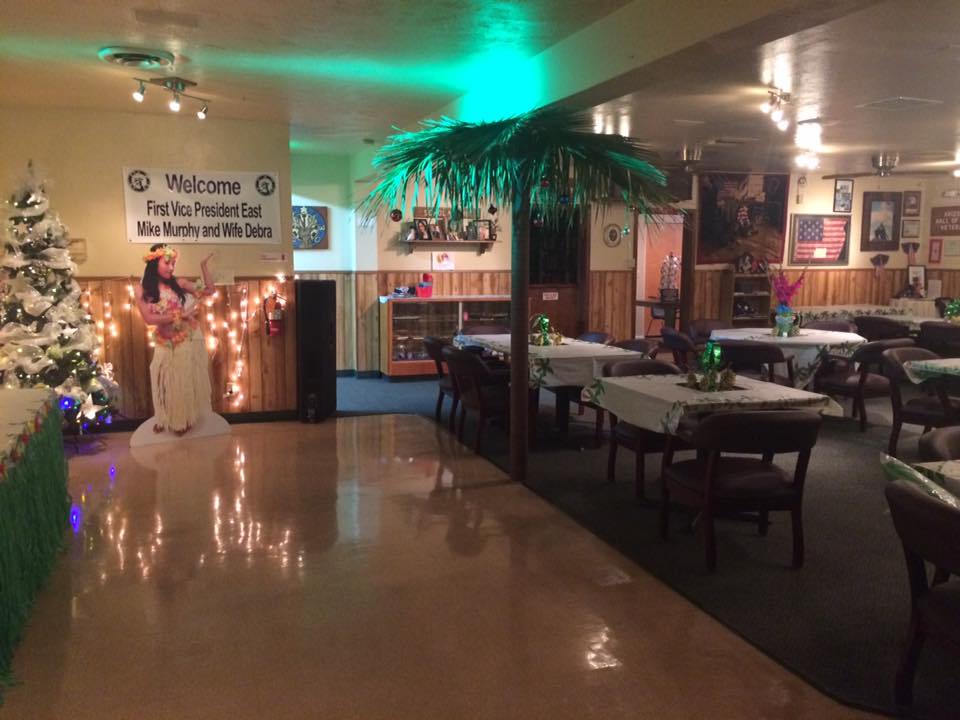 TO RENT BANQUET HALL, SMALL DINING ROOM, OR
OUTDOOR RAMADA
PLEASE CONTACT US
BY PHONE
(520) 836-7083
We serve meals on Wednesday & Fridays evenings at 5 PM. The meal selections are noted on the monthly calendar. All Elk members and their guests are invited!.