Lodge #1957 Home
Casa Grande Valley #1957
LODGE TO REOPEN MAY 27, 2020
View News for more information.
In an effort to keep everyone safe and healthy, we will be scanning temperatures when you enter the lodge. We will also be making sure your membership card is current. We need volunteers to assist with this task. You can click on the link below and select a date and time you can volunteer for a two hour shift.
Please know that job is very important as we reopen the Lodge and observe all safety precautions. We appreciate any and all volunteer help we can get! No guests will be allowed at this time.
Just click on https://volunteersignup.org/BCETH and pick your time and day.
In the heart of Arizona's cotton and copper corridor, our lodge is conveniently located at 909 E. Florence Blvd., in Casa Grande, Arizona. Centrally located to all of Arizona's attractions, our lodge is easy to reach from either Interstate 10 or Interstate 8 between Phoenix and Tucson. Use our RV park as your base while visiting National Parks located in the Sonoran Desert.
Our Club is open daily at 12:00pm for Elk members and their guests.
See our Facilities section for information on RV Camping as well as facilities rental.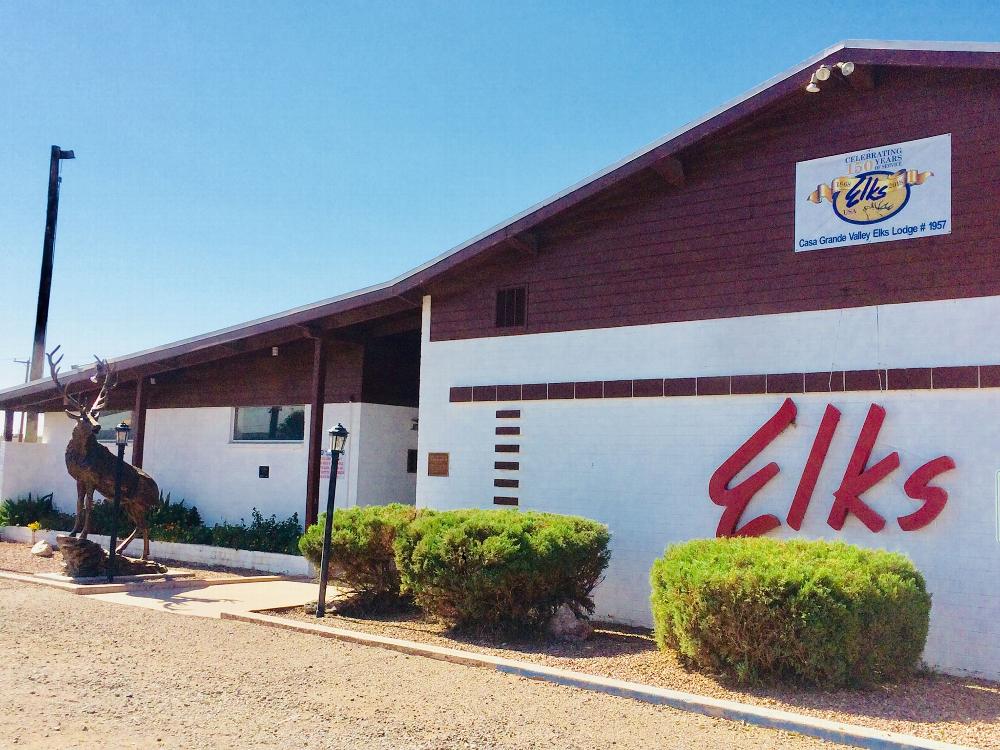 We serve meals on Wednesday & Friday evenings at 5 PM. The meal selections are noted on the monthly calendar. All Elk members and their guests are invited!. There is also a Birthday potluck on the last Sunday of the month beginning at 3:00 PM. and during the winter months, a Meat Draw Raffle is held every Sunday afternoon at 3 PM!
Check our calendar or Facebook page for the all the latest news. Just click the blue box below!

---
Back to top