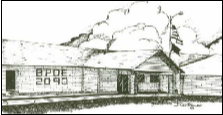 Welcome to the Show Low Elks Lodge #2090
Home of the Arizona State Ritual Champions 2008 and 2014!

The Show Low Elks Lodge welcomes all members, their guests, and visitors to stop by our friendly lodge and say hello. The lodge has seasonal business hours: Summer (April 15 - Oct. 14) and Winter (Oct. 15 - April 14). Call the lodge at 928.537.4901 for more information. Closing times vary and are discretionary depending upon how many members are on the premises.

Stop by our beautiful Show Low Lodge in the heart and hub of Arizona's White Mountains.

Lodge Instituted: June 23, 1958

Lodge Meetings: First & Third Thursday, 7:00 p.m.
Please sign our Virtual Home Page Guestbook!