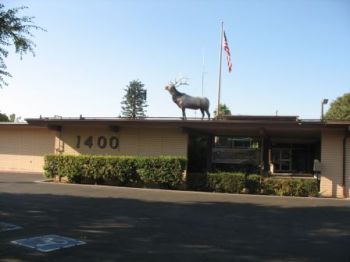 WELCOME TO EL CAJON ELKS LODGE 1812
Our lodge is located in the beautiful El Cajon Valley and was instituted on May 20, 1950 under the leadershp of Exalted Ruler Irwin J. Wells (1950-1951).
We are situated about 15 miles East of San Diego, California.
As of Apr 1, 2022, we have over 1,500 proud members.
We are within easy driving range of many attractions. There are public golf courses, two mountain ranges, deserts, the Pacific Ocean, San Diego tourist attractions and Mexico are nearby.
Please check out our Lodge Facilities, Lodge Calendar and Lodge Directions on this website and come join us for fellowship and camaraderie.
NEW SOCIAL QUARTERS HOURS
Monday: 11am - 9pm (7PM Lodge Meeting)
Tuesday: 11am - 9pm
Wednesday: CLOSED
Thursday: 11am - 9pm
Friday: 11am - 10:30pm (Karaoke 6:30-10:30pm)
Saturday: 11am - 5pm
Sunday: 11am - 5pm
Please check the Calendar for special events.
LODGE OFFICE HOURS
Monday, Tuesday & Friday: 8am - 5pm
Wednesday & Thursday: CLOSED
Saturday & Sunday: CLOSED