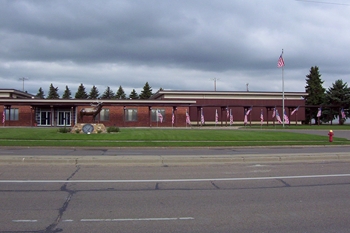 The Bismarck-Mandan Lodge is on a limited basis Tuesday through Saturday.   Check the calendar and Lodge News for information.
Bismarck-Mandan Elks Lodge of 3000 members. Location: 900 S Washington Street Bismarck ND
Lodge Office open 9:30am to 5:00pm Tuesday through Friday.
TR Bar open 3:00pm to close Tuesday through Friday and 11:00am to close on Saturday.
Speak Easy (Lower Lounge) is open 5:00pm to 9:00pm Friday through Saturday with limited dining menu.
Saturday Seafood Buffet starts October 21st from noon to 2:00pm TR Bar only.
Lodge meetings 1st & 3rd Thursdays except in July & August.