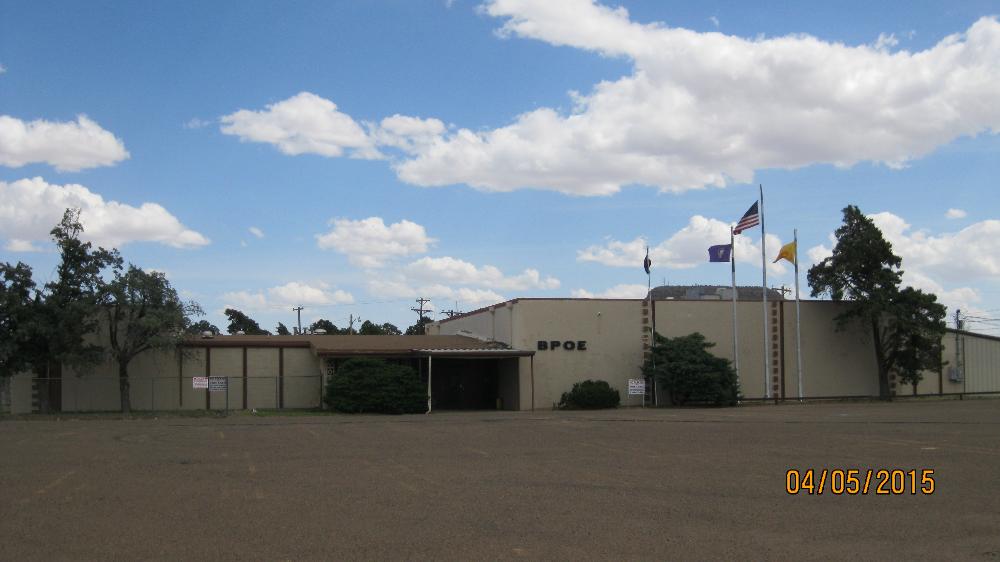 The Lodge meets the second and fourth Wednesdays of every month at 7:00 pm except July and August we meet on the fourth Wednesday only, all members are welcome.

Meeting Directions: 2118 S. Adams St. Tucumcari, NM 88401. If you're traveling on Interstate 40 take exit 332, come north 3/4 of a mile on First St, we are on the east side of First St.

Our Lounge is open 1pm till close Sunday and Saturday, 1pm to close Wednesday thru Friday.  Swimming pool is open, mid May to Mid September.

The Lodge serves a meal most Fridays, Hamburger Night is every Thursday.  Saturday meals with random events.
RV park is open daily, fee is $20, Eight hookups, 4 50 amp and 4 30 amp.