Lodge #1199 Home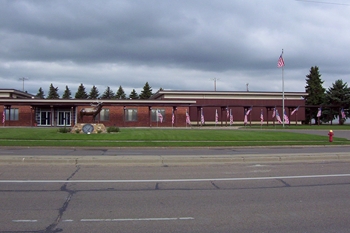 (The Bismarck-Mandan Lodge is on a limited basis Tuesday through Saturday Due to the COVID19 Virus slow reopening of the Lodge and Club.
Check the calendar and Lodge News for information.
The Lodge newsletter printing has resumed as of October-November issue)
Bismarck-Mandan Elks Lodge of 3700 members. Location: 900 S Washington Street Bismarck ND

Lodge Office open 9:30 am to 5:30 pm Monday through Friday and health facilities open at 9:30 am

Noon Soup and Sandwich Buffets: 11:30 a.m. to 1:15 p.m. Monday through Friday in the TR Bar.
Dinning Room Open Thursday through Saturday from 5:50 to 8:30 pm. A full menu available.

Saturday Seafood Buffet starts November through March 11:00 a.m. to 2:00 p.m.

Wednesday Burger Night and special on the Patio May through September 6:00 to 8:00 p.m. (See Calendar)

Lodge meetings 1st & 3rd Thursdays except July & August, then 1st Thursday only Elks Chorus Practice: Tuesdays at 7:00 p.m.
---
Back to top