Lodge #8 Home
---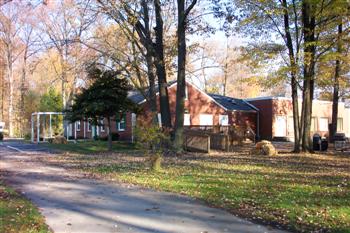 Louisville Lodge # 8
Greetings fellow Elks! I am honored and humbled to have been elected your Exalted Ruler for 2018-2019. Rest assured, this is a role I take seriously and something for which I have been preparing since I first became an officer in March 2013.
Helping me with that preparation has been our good friend and outgoing E.R. Ron Caffee. A big thanks goes out to Ron for his leadership. I would also like to thank Julie Caffee, Jeanne Boyd and my wife Elizabeth for their support, hard work and dedication to the Lodge. Together, we represent Lodge #8 with grace and dignity.
According to the Elks manual, the Exalted Ruler "is the President and Executive Officer of the Lodge. The E.R. is responsible for all operations, programs, social quarter activities of the Lodge and presides at each Lodge session." This is quite a daunting task, for sure! But I am confident the job will be made a lot easier with a great set of Officers and Trustees!
I would like to congratulate the following people and thank them in advance for dedicating their time and talents in the upcoming year: Russ Thornton – Esteemed Leading Knight; Jay Lesnak – Esteemed Loyal Knight; Lora Forde – Esteemed Lecturing Knight; Jamie Rhodes – Esquire; Rick Nauch – Inner Guard; Nancy Petito – Tiler; Joe Petito – Lodge Secretary; Pat Seybold – Treasurer; Mark Lisney - Chaplain and Trustees Tom Walsh, Ron Caffee, Elizabeth Harbolt, Jerry Ebertshouser and Butch Seybold. Thanks also to House Committee Chairman Bill Auerwick and outgoing Trustee Jeff Feeney and finally, thanks to all of you, Lodge # 8 members and to our wonderful Ladies Auxiliary for your dedication and support of the Elks.
The volunteer leadership of your Elks lodge comes from a vast, diverse set of business backgrounds. Together, we feel the business and life experience we bring to the table helps us make well-rounded decisions on your behalf. While we are not perfect, one thing is for certain; we all care deeply about Lodge #8.
Among my personal goals for the Lodge is to increase membership and member engagement, to be as transparent as possible and to solidify the financial solvency of the lodge. Several years ago, while on a visit to a lodge in Alabama, I was fortunate enough to spend some time with their PSP (Past State President). I asked: "If you had advice for a future ER, what would it be?" His response: "Always make your decisions based on what is best for the lodge. Always keep the members in mind and always be a good steward of the lodge's money." I take this guidance to heart and ask that our officers do the same.
Elk members possess a wealth of knowledge, talents and volunteerism. As such, we highly encourage you to share your time, talents and ideas with us. Find any one of your Officers and Trustees and share with us your thoughts and ideas. We would love to hear them. Engagement also means simply showing up. It means sharing the club experience with family members and friends, and making the Elks your choice for Monday lunches, fish fries, chicken dinners, and other gatherings. We look forward to seeing you at the club in the coming year!
Thank You for placing your trust in me to serve Louisville Lodge # 8 and our members.
Fraternally,
Martin L. Harbolt
---
Lodge Meetings:
Lodge Meetings are held the first (1st) and third (3rd) Monday of each month @ 7:30 pm.
---
Monday Lunch Crew
Please join us each Monday for a magnificent $5.00 Lunch. All proceed donated to various charities.
Monday Lunch Crew Menu:
2nd - Salisbury Steak, Mashed Potatoes, Vegetable.
9th - Country Fried Steak, Potatoes, Vegetable.
16th - LIver & Onions, Potatoes, Vegetable.
23rd - Burgers, Fries, Cole Slaw.
30th - Chicken Breast, Potatoes, Vegetable.
---
Lodge Activities:
Of course our lodge continues to be busy with Corn hole - Cards - Darts - Dancing --- ' fill in the blank....

Come enjoy the fun!
Don't forget if you have any ideas for activities or events, let us know so that we can plan for the future.
---
HALL RENTALS:
As you all know, our back hall is available for rental. Please encourage your friends and families to use our facility for their wedding receptions, reunions, parties, meetings, etc. Call the Lodge and ask for Tom Walsh.
---
NEWS FROM THE POOL:
The Pool Committee is always looking for volunteers in various capacities. Please contact Bill Auerwick or Jeanne Boyd or any of the committee members if you are interested in lending a hand.
Thank you for your support,
The Pool Committee
---
Lodge Newsletter:
Please send your articles and information to Don Oloughlin. You can leave it at the bar or the office or better yet e-mail it to Don at Don.Oloughlin@twc.com.
Are you interested in going GREEN help save the trees -- one way is to get on our Lodge email list and your News Letter can be emailed to you. If you are interested in this please email: Don.Oloughlin@twc.com
---
ELKS NATIONAL FOUNDATION
Now that we have turned the page on our calendar and started a new year, we still have three months remaining in the Elks fiscal year. October through December have been very good months for the Elks National Foundation. As of December 15th, 151 members have donated a total of $10,796 or $31.66 per capita. This total puts us $374 ahead of the same period last year.
We have a total of 14 new members who have donated to date but still have 38 members on our delinquent list. If we can get at least 30 of those, I feel sure we can surpass our goal of $11,935 for the year. The next update will appear in the March newsletter.
Fraternally,
Edw. C. Black, Chairperson
---
Veteran's Programs: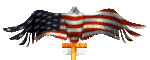 2018 Veterans Program are well underway. Please keep an eye on the newsletter and calendar for upcoming events and opportunities to volunteer and give back.
Fraternally,
Lora Forde
Chairman, Veterans Committee
---
Karaoke Fridays!:
If you would like an evening singing solo, or with friends or just dancing and listening please join us at the Lodge. Hours are 8:00 pm– 12:00 am. Any questions or additional information please contact the lodge.
Special Note: Karaoke will NOT be held on nights when there is a Hall Rental.
---
**LADIES' AUXILIARY**
The Ladies Auxiliary meets every first Tuesday of the Month at 7:30. If you are a wife of an Elk Member or Female Elk - please join use. Sign up forms are at the bar.
Greetings Ladies,
" Listen more than you talk and leave more than you take" A legacy – something left behind for the benefit of others – is less about the end result and more about the body of work accumulated along the way. It comes in different shapes and sizes, and is truly about serving a cause that is much greater than our own.
Each of us can play an important role in ensuring a lasting legacy. We should ask, when considering our own contribution, "do we leave behind more than we take'? We each have a little something different to offer. We all possess resources that, when shared in the mission, create value to the organization and those we serve. Resources vary from Member to Member. Some can contribute time, others talent, and yet others, treasure. It's important to understand that each of these legacy builders is vital to our ongoing success.
Consider what resource is most abundant in your life and put it to good work in helping others. If each of us can answer "yes" to whether you leave behind more than you take, you will certainly help perpetuate our legacy.
Due to the Elks National Convention our meeting for this month will be held on July 14th.
Fraternally,
Julie Caffee
---
Hours of Operation:
Monday through Thursday 11:00am. until 11:00pm.
Friday and Saturday Noon until 1:00am.
Sunday 1:00pm. until 10pm.
---
Connect with our Social Media:

Follow us on twitter! @BPOE8 and on FaceBook https://www.facebook.com/groups/BPOE8/ (it's easier to just search B.P.O.E. Lodge 8 Louisville, Ky)

Any questions contact the Lodge at 491-8335.



---
Back to top