Lodge #8 Home
---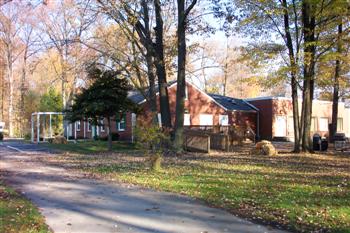 Louisville Lodge # 8
Exalted Ruler Message
Greetings to all Lodge # 8 Members!
It always amazes me how fast the summer goes by. It is that time of year again, kids going back to school and, as Elks, we begin planning for the Fall and Winter events. To date our lodge has been approved for the Gratitude Grant, the Promise Grant, the Freedom Grant and the Anniversary Grant. Thanks to all who worked so hard to get these approved. We continue to work on the Beacon Grant and anticipate it to be approved shortly.
We can look back on some great accomplishments from the Summer. Some wonderful veterans events, engaging the kids with the Robotic Presentation and the Re-Creation event.
Coming Soon… We will be working hard on the Americanism Essay Contest and are seeking volunteers to help with Public Relations, Youth Activities and the Scholarship Committees. If you are interested, please discuss it with one of your lodge officers.
As you may know, the Elks recently celebrated our 150th year anniversary. GER Paul Ryan has asked all of us to remember his theme "Creating Momentum for the Future of Elkdom." The impact Lodge #8 has had on the Louisville community has been nothing short of amazing and that is in no small part due to the generosity and passion of our members. Keep up the good work and tell your family, friends and colleagues what we do, and how they can get involved. Fall is one of my favorite times of year and I am confident our lodge will continue to support the programs that provide Real Impact.
Fraternally, Tom Walsh
Exalted Ruler
---
Lodge Meetings:
Lodge Meetings are held the first (1st) and third (3rd) Monday of each month @ 7:30 pm.
---
Monday Lunch Crew
Please join us each Monday for a magnificent $5.00 Lunch. All proceed donated to various charities.
Please see the lodge Calendar for weekly menu...
---
Lodge Activities:
Of course our lodge continues to be busy with Corn hole - Cards - Darts - Dancing --- ' fill in the blank....

Come enjoy the fun!
Don't forget if you have any ideas for activities or events, let us know so that we can plan for the future.
---
HALL RENTALS:
Our back hall is available for rental. Please encourage your friends and families to use our facility for their wedding receptions, reunions, parties, meetings, etc. Call the Lodge and ask for Tom Walsh.
---
NEWS FROM THE POOL:
Due to the CoVID-19 Pandemic the pool season was cancelled for 2020. This decision was made based on guidance from local authorities and concern for the attendees and volunteers. Out goal is always to remain safe.
Thank you for your support,
The Pool Committee
---
Lodge Newsletter:
Please send your articles and information to Elizabeth Harbolt. You can leave it at the bar or the office or better yet e-mail it to Elizabeth @ ElizabethHarbolt@gmail.com.
Are you interested in going GREEN help save the trees -- one way is to get on our Lodge email list and your News Letter can be emailed to you. If you are interested in this please email to Elizabeth.
---
ELKS NATIONAL FOUNDATION
Now that we have turned the page on our calendar and started a new year, we still have three months remaining in the Elks fiscal year. October through December have been very good months for the Elks National Foundation.
Fraternally,
Edw. C. Black, Chairperson
---
Veteran's Programs: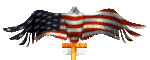 2020 Veterans Program are well underway. Please keep an eye on the newsletter and calendar for upcoming events and opportunities to volunteer and give back.
Fraternally,
Lora Forde
Chairman, Veterans Committee
---
**LADIES' AUXILIARY**
Since 1919 the Elks Lodge 8 Ladies Auxiliary has been an indispensable support structure for our Lodge in any and all capacities. We are a strong and active organization with over 120 members and we continue to grow and thrive. In order to apply for membership to the Auxiliary, the applicant must be 21 years of age and affiliated with an Elk of good standing.
Eligible members will be:
Spouse of an Elk

Widow or Widower of an Elk

Unmarried Child of an Elk

Unmarried Parent of an Elk

Unmarried Siblings of an Elk

An Elk Member in their own right

Any Member in good standing with the Auxiliary who loses affiliation with the Elk for any reason is able to remain a member of the Auxiliary.
The cardinal principles of the Benevolent and Protective Order of the Elks are Charity, Justice, Brotherly Love, and Fidelity. In keeping with our mission to support the Order, charitable activities include:
Scholarships - Our annual awards include the Jackie Polsgrove Award and the Robotix Matching Scholarship.

Robley Rex Veterans Administration Medical Center

Crusade for Children

Children's Christmas and Easter Party

Senior Community Support

Bereavement Services

Lodge upkeep and beautification including maintenance of the Memorial Garden

Volunteer Support for the Elks fundraising events

Annual Community Craft Fair
The Ladies Auxiliary meets at 7:30 on the First Tuesday of the Month. To join the Ladies Auxiliary, complete an application displayed on the Ladies Auxiliary bulletin board or see a Ladies Auxiliary member for more information. We are a warm and friendly group and any of us would be thrilled to tell you all about our endeavors!
---
Hours of Operation:
Monday through Thursday 11:00am. until 11:00pm.
Friday and Saturday Noon until 11:00pm.
Sunday 1:00pm. until 10pm.
---
Connect with our Social Media:

Follow us on twitter! @BPOE8 and on FaceBook https://www.facebook.com/ElksLodge8 (it's easier to just search B.P.O.E. Lodge 8 Louisville, Ky)

Any questions contact the Lodge at 491-8335.



---
Back to top