Lodge #8 Home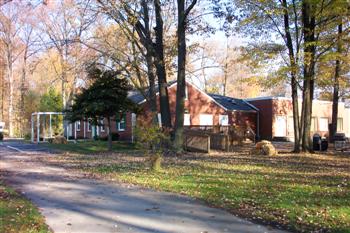 MESSAGE FROM OUR EXALTED RULER:

Welcome to Louisville Lodge #8. Ron Caffee is our ER this year.
Exalted Ruler Message
Ask any well-informed Member what value they place on their Elks membership and I'll bet they will reply with some version of these:We accomplish charitable objectives and fund projects that improve the quality of life in our local Elks communities, and in turn the Elks community as a whole. We pledge never to forget our Veterans. Our programs help special needs children, and our nation's youth with scholarships and drug prevention programs. We offer countless opportunities for social activities and new friendships. We are the premier charitable and patriotic organization in the United States. With nearly 800,000 Members working towards this greater goal, no wonder why the Elks are referred to as the Best People on Earth.
Less informed Members might only see the benefits of Elks membership as affordable food and beverages. They are less likely to remain members. But every member in some way contributes by just paying his or her dues. I understand a lot of our members can't be as active as they would like to be, they still are important to our lodge. There is a tangible and emotional benefit we all receive in return for the dues we pay.
Fraternally,
Ron Caffee
---
---
$5 Elk Lunch's
Start your week off with a $5 delicious lunch at the Elks with the proceeds going to charity. The July menu is shown below:
The following is the Lunch Menu for July:
6th Salisbury steak, mashed potatoes and green beans.
13th Pork loin, scalloped potatoes and vegetable medley.
20th Chicken breast, rice and peas & carrots.
27th Cheeseburger and onion rings.
Monday Lunch Crew
---
Of course our lodge continues to be busy with Corn hole - Cards - Darts - Dancing --- ' fill in the blank....

Come enjoy the fun!
---
Hoop Shoot up date.: We are looking for a new Hoop Shoot Director for this year. I am stepping down as Director, it has been a fun seven years but it is time for new blood to take over. Thanks to all who have helped over the years. By way of review the Hoop Shoot is open to all kids age 8-13, Boys and Girls. It is a Free Throw Shooting Competition. I will work with the new director to get the Hoop Shoot set up. Contact me at the Club or call 418-3965 or contact our ER Ron.
Jerry Ebertshauser

******************
Don't forget if you have any ideas for activities or events, let us know so that we can plan for the future.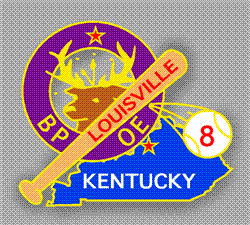 SPECIAL NOTE:
Tax Status Change
Thanks to the careful work of Tom Walsh, Lodge #8 now has a 501-C3 tax exemption which will allow the Lodge to expand our scholarship program in a number of ways. Any members who are interested in assisting our youth, please see Ron Caffee about a place on the scholarship committee. We will develop several methods that will enable tax free donations to our students and we are open for the business of helping our kids. Please find a way to donate to this worthy cause.
Terry Akin


HALL RENTALS

As you all know, our back hall is available for rental. Please encourage your friends and families to use our facility for their wedding receptions, reunions, parties, meetings, etc. Call the Lodge and ask for Tom Walsh.

Lodge Happenings!

______________________________________________________________________
NEWS FROM THE POOL
The Pool Committee is always looking for volunteers in various capacities. Please contact Carol Ann Malone or any of the committee members if you are interested in lending a hand.
Thank you for your support,
The Pool Committee
*************NEWS LETTER NOTES*****************

Please send your articles and information to David Bratcher. You can leave it at the bar or the office or better yet e-mail it to David Bratcher at David_Bratcher@yahoo.com or call 502-558-4304 by the 20th of the month.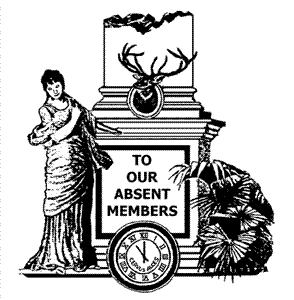 Please remember all our members and their families that we have lost during this past year.

**********************************************************

In Memoriam

All Elks many good deeds are forever written on the tablets of love and memory and in the minds of those who know them.

**********************************************************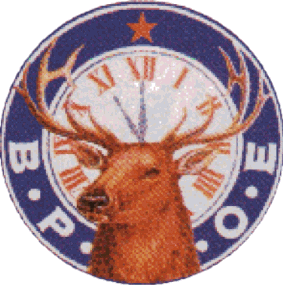 ELKS NATIONAL FOUNDATION

Now that we have turned the page on our calendar and started a new year, we still have three months remaining in the Elks fiscal year. October through December have been very good months for the Elks National Foundation. As of December 15th, 151 members have donated a total of $10,796 or $31.66 per capita. This total puts us $374 ahead of the same period last year.
We have a total of 14 new members who have donated to date but still have 38 members on our delinquent list. If we can get at least 30 of those, I feel sure we can surpass our goal of $11,935 for the year. The next update will appear in the March newsletter.
Fraternally,
Edw. C. Black, Chairperson




Veteran's Affairs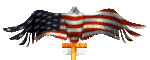 2015 Veterans Fundraiser – Saturday July 11th: Do you know what a pointing breed dog is and what they are used for? Most people probably have see some of the more common pointing breeds such as a German Shorthaired Pointer, a Setter or a Brittany. Have you ever seen a Vizsla, a Wirehaired Griffon or Weimaraner up close? Well here is your chance, on Saturday July 11, the Elks Lodge #8 in partnership with the KPBA (Kentuckiana Pointing Breed Association) will host a fundraising event at the lodge. The KPBA will be present to show off some of their many pointing breed dogs from their organization where you can learn about the different breeds and what they are used for.
This event will include a demonstration in agility training as well as hunt training demonstrations. The lodge Veterans Committee will conduct raffles, silent auctions, a corn-hole tournament and other events including the famous Sunset Grill. Please join us, support the lodge and our veterans and perhaps win some prizes. All proceeds from this event will support the first ever KPBA and Elks Veterans Upland Game Fun Hunt where veterans from our lodge have an opportunity to Spend a day in the field hunting pheasant with some of the pointing breed dogs you will get to see firsthand at the fundraiser.
Fraternally,
Martin L. Harbolt
Chairman, Veterans Committee

FUN THINGS TO DO AT LODGE 8
A Night of Karaoke – Friday,
If you would like an evening singing solo, or with friends or just dancing and listening please join us at the Lodge. Hours are 8:00 pm– 12:00 am. Any questions or additional information please contact Don Hollifield or John Doelker.
Cornhole League - Euchre League - Dart League - Peanuckle We are looking to start a Peunuckle league one Thursday a month.

Congratulations to our Essay Contest Winners

Senior Division 7th & 8th grade 1st Emily Coy Ascension School 2nd Julie Gnaddinger St Gabriel School 3rd Evan Campbell St Martha School

Junior Division 5th 7 6th grade 1st Caroline Cunningham St Agnes School 2nd Jay Scott St Martha School 3rd Mary Fultz St Agnes School




**LADIES' AUXILIARY**
The Ladies Auxiliary meets every first Tuesday of the Month at 7:30. If you are a wife of an Elk Member or Female Elk - please join use. Sign up forms are at the bar.
Greetings Ladies,
" Listen more than you talk and leave more than you take" A legacy – something left behind for the benefit of others – is less about the end result and more about the body of work accumulated along the way. It comes in different shapes and sizes, and is truly about serving a cause that is much greater than our own.
Each of us can play an important role in ensuring a lasting legacy. We should ask, when considering our own contribution, "do we leave behind more than we take'? We each have a little something different to offer. We all possess resources that, when shared in the mission, create value to the organization and those we serve. Resources vary from Member to Member. Some can contribute time, others talent, and yet others, treasure. It's important to understand that each of these legacy builders is vital to our ongoing success.
Consider what resource is most abundant in your life and put it to good work in helping others. If each of us can answer "yes" to whether you leave behind more than you take, you will certainly help perpetuate our legacy.
Due to the Elks National Convention our meeting for this month will be held on July 14th.
Fraternally,
Julie Caffee
---


****LODGE HOURS****

Monday through Thursday 1:00pm. until 11:00pm. Friday and Saturday Noon until 1:00am. Sunday 1:00pm. until 10pm.

*******NOTE*********

CORRECTION ON EMAIL ADDRESS If you had trouble emailing Kathy Haire to get the news letter emailed to you --- it is

kahairejr@bellsouth.net

NOTES FROM WEBMASTER

Have you gotten your elks.org password yet? It opens up many doors on the Elks website, copy and paste this link to register. Follow the instructions to register - it's that easy and free!

http://elks.org/members/MembersLogin.cfm

JOIN THE KYELKS.ORG/BLOG

Go to the State Website KYELKS.ORG and click on the Elks News page - the link to the BLOG is on that page. All you have to do is subscribe to the blog with your email address - this will enable you to keep up with sickness and distress of members across the state, also any important messages that may be needed.



*****NOTE*****

Are you interested in going GREEN help save the trees -- one way is to get on our Lodge email list and your News Letter can be emailed to you. If you are interested in this please email

kahairejr@bellsouth.net

**********************

Follow us on twitter! @BPOE8 and on FaceBook https://www.facebook.com/groups/BPOE8/ (it's easier to just search B.P.O.E. Lodge 8 Louisville, Ky)

Any questions contact the Lodge at 491-8335.

Our Lodge meetings are on the first & third Mondays of the month at 7:30 p.m. Meeting Directions: 2824 Klondike Lane Louisville KY





---
Back to top