Lodge #8 Guest Book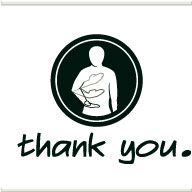 ---
from Saratoga-Wilton, NY, Lodge #161
Holly and I just Stayed overnight in our RV at Louisville Lodge #8. Great setup and what a wonderful lodge. A lodge is only as good as its members and this lodge has some great people. Special thanks to our new friends Julie, Jamie, Janet, Elizabeth, Mark, Ed (longest member) and Rita. When I leave New York, I would love to move to Louisville and be a member at the "top five still alive". Thank you all and we hope to see you again soon.
Posted 07/06/2020 at 2:37 PM
---
from Beaver Dam, WI, Lodge #1540
Looks like a wonderful Lodge! I wish I would have had the time to stop in but the flight schedule just did not permit it this time. Hopefully in the future I'll be able to stop in. Have a wonderful new Lodge year and I will make every effort to stop in your hospitality room during Grand Lodge 2019.
Posted 03/31/2019 at 10:30 AM
---
from South Bend, IN, Lodge #235
Great lodge, great people. Will return soon
Posted 11/26/2018 at 1:38 PM
---
from Boca Raton, FL, Lodge #2166
My wife and i stopped by on our drive to Michigan and were welcomed with open arms. Julie and everyone else we met were very gracious and we especially enjoyed the extensive pin collection being put together by Julie. I will be sending her pins from Traverse City and my home lodge in Boca Raton soon.
Posted 09/02/2016 at 9:55 AM
---
from Live Oak, FL, Lodge #1165
Thank you so much for your warm hospitality during our visit to your lodge. It's always so much fun for us to visit other lodges but especially so when we get to meet such nice people. We will definitely be back on our next trip up. John & Shelly Dill Live Oak, Fl.
Posted 05/09/2016 at 11:39 AM
---
from St. Louis, MO, Lodge #9
Susan and I wish to send a thank you for spending a couple of hours at your lodge last Friday 6/5/15. We met your ER and State President and the rest of the Friday afternoon regulars. Any time you venture to St. Louis look us up.
Posted 06/09/2015 at 4:59 PM
---
from Mojave, CA, Lodge #2059
FYI - The map of your lodge is centered on Central Point OR - the default location.
Posted 06/27/2014 at 8:27 AM
---
from Kittanning, PA, Lodge #203
My son is a member.
Posted 03/02/2014 at 3:41 PM
---
from Prescott, AZ, Lodge #330
Greetings from Prescott Lodge #330 "Mother Lodge of Arizona". In December of 1895 a group of enterprising businessmen in Prescott, sturdy products of the early west, charted the original petition for a dispensation and later established the Prescott Lodge. Prescott and Prescott Valley, Arizona, are located about 90 miles northwest of Phoenix. With our mile high elevation (5230 ft), the cities enjoy a four-season climate with both mild winters and summers. Check out our elks.org page. We have a very content rich elks.org site. Featured pages are [Facilites], [Officers], [Elks'n the News], [Extra Pages](includes rich history of our lodge) and especially our [Photo Gallery]. If you have time after looking it over please sign our [Guest Book]. Thank you
Posted 05/03/2012 at 12:19 PM
---
from Phoenix West, AZ, Lodge #2729
I got a friend in your City...that said that there was not a Elks Lodge in the area...WRONG...
Number 8 - How come he has not heard of the ELKS......
PDDGER, AEA Chairman, Show him what the Elks are all about...
Posted 03/23/2012 at 6:02 PM
---
Stopped in last month during the KMI reunion and had a great time. The bartenders and members made me feel at home. Greg & Lisa, please contact me. Tim M. Churchill, PSP Ohio Elks Assoc. tkchurchill@windstream.net
Posted 07/23/2011 at 11:26 AM
---
Hi, I am a friend of Terry Akin, and just wanted to send warm wishes from Kent England.
Your lodge looks like a healthy and happy one, and I wish you all much happiness.
Jon Cairns
Posted 05/24/2011 at 4:51 AM
---
from San Diego, CA, Lodge #168
Visited the Louisville, KY Elks Lodge in September 2010 for the second time in 2010. The first time was in August and both my wife and I had such a very delightful time that we decided to go back. Everybody there was gracious and made us feel right at home. We plan on visiting this wonderful lodge again when we return to Louisville in the Spring of 2011. Thanks everyone for your hospitality. If ever your in San Diego please come to our Lodge and look us up. Sincerely, Wayne and Elizabeth Laner
Posted 01/08/2011 at 5:37 PM
---
from Warrensburg, MO, Lodge #673
looking for your lodge hours. My husband and I are going to Bristol, TN and would like to stop and visit your lodge on the way home. What are hours on Sunday?
Posted 08/15/2010 at 4:42 PM
---
Lodge #2723
We are going to spend a month or so in Louisville from Mid July to the end of Aug.
We tried to look at your calendar of events but it appears blank. Do we need a password to sign in? Can we get a news letter e-mailed to us?
Thank you for any help you can give us.
Leonard Brigham Port Orange FL. Lodge #2723
Posted 07/04/2010 at 11:24 AM
---
from Point Pleasant, NJ, Lodge #1698
I'll be visiting Louisville over this coming Memorial Day weekend and am looking forward to visiting your lodge.
Posted 05/20/2010 at 10:39 AM
---
Hello,
I'm going to be in Louisville and staying at the SpringHill Suites (Mariott) in Down Town Louisville during the week of July 26th...Just curious how far the hotel is from the Lodge...any assistance will be much appreciated thaks in advance...Alex Coriaty, PER
Posted 06/28/2009 at 5:39 PM
---
I was just cruising through and stopped to check out you website. Great job Kathy.
Posted 06/16/2009 at 8:09 PM
---
Hi was trying to get your address my wife is a member and is coming to Louisville in March she has been talking to her sister about joining your lodge and would like to come by and see your facility. Thank You
Posted 02/27/2009 at 4:01 PM
---
Very nice job on your webpage. I hope everyone is having a great holiday season. Take care and be safe. John
Posted 12/22/2008 at 10:31 PM
---
from Brookfield, IL, Lodge #1510
Posted 11/13/2008 at 2:02 PM
---
Posted 11/10/2008 at 9:11 AM
---
from Millville, NJ, Lodge #580
JUST SAYING HELLO.
Posted 01/08/2008 at 5:16 PM
---
You seem to have a very active lodge and a wonderfoul website. Hope to visit it soon!
Posted 10/03/2007 at 2:06 PM
---
from Farmington, MO, Lodge #1765
just looking around and noticed your web page. looks great. like what you did with the Photo Gallery.
Matt
Posted 08/16/2007 at 12:08 PM
---
from Hazleton, PA, Lodge #200
Hi I am looking for new ideas for our VHP and plan on visiting all the elks lodges VHP. Keep up the good work and please visit our VHP Best Wishes Al
Posted 07/08/2007 at 7:23 AM
---
from Palm Coast, FL, Lodge #2709
Greetings from Palm Coast Florida. My wife and I usually stop at your lodge every year around Thanksgiving but our schedule has changed--we'll make it back soon
Great site Stop at ours #2709
Tom Hoffmann
Posted 07/03/2007 at 11:59 AM
---
Greetings From Worcester Lodge 243 in sunny Worcester Massachusetts That is a beautiful picture of your Lodge. It looks so serene it's heartwarming. I would like to have a copy of it , if I may . Thank You Gerry card Lecturing Knight Debbie card Tiler
Posted 06/06/2007 at 1:34 AM
---
i love this site keep it up is nice and good keep it up is niceeeeeeeeeeeeeeeeeeeeeee
Posted 05/07/2007 at 7:29 AM
---
from Pawhuska, OK, Lodge #2542
As Webmaster of our Lodge, I am visiting all VHP's for new and creative ideas. Please visit our site and sign our book. If I can help you in anyway with your site feel free to contact me.
Thank you!
Posted 03/15/2007 at 4:06 PM
---
from Newark, OH, Lodge #391
Thank you for the hospitality shown to Larry, Kathy, Ruthie and I when we stopped in Wed,1/25/07. Seems like a great bunch of people. Good luck with your upcoming year of Elkdom. Hope we can visit again, when its warm. If any of you are ever in the Newark, Ohio area be sure to stop in.
Posted 02/01/2007 at 10:55 AM
---
Dear Friends, I want to again thank all of you for having me out to your Christmas Party last Sat. Night. When I said that the Elks Lodge # 8 is truly one of my favorite places to play, I meant it !!! I understand that you can't please all the people all the time. I just try to please most of the people most of the time. If I ever get the priviledge of playing any of your functions again, I have come up with a great idea....about 2 weeks before the show, I am going to put song request slips in the bar area that can be filled out and then I will pick them up 2 days before to make sure I have all of your requests. I had a great time and I hope you all did too. The best of the Christmas season to you and yours and the happiest of 2007. Continue doing the GREAT work that your Lodge does as I keep up with it, via this website. Again thanks to all of you !!
Rick Mitchell "The Travelin' Salvation Show"
Posted 12/11/2006 at 9:23 AM
---
I'm doing some genealogy and believe my great grandfather was a member of your lodge. He is buried in the Cave Hill cemetery and died in 1900. He was born around 1859 and his name was Carl Toggweiler. I believe his lodge was #8. He abandoned his family (as was the legend) however there is always another side. I would be interested in any info you may have or where I could look. I live in Iowa but may be travelling through your state in Jan. Thank-you
deb
Posted 10/23/2006 at 10:52 AM
---
from Paducah, KY, Lodge #217
Great site! I have heard a lot about your Lodge. We have had some visitors from your Lodge. We have recently redecorated our facilities. If any of your members are in Paducah visiting or on business, we hope they will drop by. We are located in downtown Paducah on 4th Street, which is part of the I24 loop. A map is on our site.
Jack Henry--Webmaster and Newsletter Editor
Posted 10/04/2006 at 2:56 PM
---
from Winthrop, MA, Lodge #1078
Greetings from Winthrop MA. Lodge #1078, If your ever in our area be sure and stop in. You can also click on over check out our web page and sign our guest book. Our Lodge is minutes from Boston, in 2007 we are celebrating 100 years of Elkdom Bob Gillis Lodge Historian
Posted 09/25/2006 at 7:39 AM
---
from Smithtown, NY, Lodge #2036
Greetings from Smithtown NY Lodge #2036 If your ever in our area be sure and stop in. You can also click on over check out our web page and sign our guest book.
Andy Wolke #2036 Web Master.
Posted 07/24/2006 at 8:23 PM
---
I like your VHP. It's quite nice. Thanks for signing ours, Kathy. Yes, I plan on attending the Mid-year Convention. Hope to see you there.
Posted 07/19/2006 at 10:09 AM
---
I enjoyed my stay @ Louisville and also enjoyed the games too. It was real fun all the way. Hope to be back next summer.
Posted 06/23/2006 at 2:01 PM
---
from Wellsville, NY, Lodge #1495
My husband and I are coming to Louisville in June to attend the Transplant Games, so hope to be able to stop in and say Hi! Debbie Thompson - Lodge 1495 Wellsville, NY sewingirl3@hotmail.com
Posted 05/25/2006 at 1:13 PM
---
i love thiss site ok
Posted 05/17/2006 at 5:28 AM
---
from Fairview Heights, IL, Lodge #664
I STOPPED BY AND ENJOYED YOUR WEBSITE. STOP BY LODGE 664'S SITE. HAVE A GREAT YEAR.
Posted 05/02/2006 at 10:42 PM
---
When a man is doubting, he is always frightened about three things : other men, external NECESSITY and&&.Itself !!!! A Brother live in Madagascar. Michele Fantini
Posted 04/26/2006 at 6:44 AM
---
A very nice site keep it up and I hope to visit again soon.
Regards§.
Eze.
Posted 02/15/2006 at 4:07 AM
---
Rick Mitchell/ "THE TRAVELIN' SALVATION SHOW" (coachrmit@aol.com)
JUST WANTED TO LET EVERYONE THAT WAS AT THE SHOW LAST SATURDAY NIGHT KNOW WHAT A GREAT TIME I HAD AND I HOPE ALL OF YOU DID ALSO. THANKS TO ALL THAT MADE IT POSSIBLE...LOOKING FORWARD TO THE NEXT TIMME ALREADY AND SO ARE THE FOLLOWERS OF "THE TRAVELIN' SALVATION SHOW" THANKS AGAIN, RICK
www.travelinsalvationshow.com
Posted 01/19/2006 at 11:45 AM
---
from Kalamazoo, MI, Lodge #50
Hello Pat:
Does anyone at your lodge know you are a member of CSAC. You should tell them.
Hope to visit Louisville this spring when I vist my son at UofL.
Terry W. Greer District Vice Chairman SW District of Michigan
Posted 01/11/2006 at 10:06 AM
---
from Modesto, CA, Lodge #1282
Hello Folks, I just want to say that my wife ( Dora ) and I had a great time while we were visiting your Lodge this summer. Frank King and the whole lodge was friendly and nice. You won't before gotten. Thanks.
Marvelous Marvis
Posted 09/27/2005 at 11:01 PM
---
from Santa Maria, CA, Lodge #1538
Thank you for the hospitality when I came and vist your elks loge, and for the elks pin.
Posted 09/22/2005 at 1:24 AM
---
from Willoughby-Cleveland, OH, Lodge #18
It was a Pleaure to meet Trustee Allen Haire and Tiler Kathy Haire at Parma Ohio Lodge on Saturday night..Im looking forward to visiting #8 very soon!!!Good Luck on the Website Kathy and anything I can do help let me know!!
Fraternally, Bill Smith Esteemed Loyal Knight Willoughby-Cleveland Ohio#18
Webmaster Ohio NEN Distict http://nenelks.Elkruns.com My Elks Website www.Elkruns.com
Posted 09/04/2005 at 8:24 PM
---
from Fayetteville, NC, Lodge #1081
Posted 04/12/2005 at 10:00 AM
---
Great website! Please visit my website for Vintage Fire Helmets, www.oldfirehat.com
Posted 07/07/2004 at 8:18 PM
---
Hi there Elks. I just wanted to welcome you from the Duncan Lodge #1446, home of Mr. James Beyl the Oklahoma Elks State President for 2004-2005. Stop by and see us for a round of golf and dinner. Check out our webpage at www.duncanelksclub.org.
Gerry Singer Esquire Duncan Lodge #1446
Posted 05/19/2004 at 7:39 AM
---
from Prescott, AZ, Lodge #330
Greeting from
You are invited you to visit our web site prescottelks.org
We have a page listing all know Elks Lodge Websites:
Elks Lodge Web Sites Across America
Please let us know if you have a Elks Website and it is not listed listed.
Posted 03/27/2004 at 1:04 AM
---
from Bellows Falls, VT, Lodge #1619
Posted 01/29/2004 at 2:00 AM
---
from Bellows Falls, VT, Lodge #1619
Posted 01/29/2004 at 1:59 AM
---
from Palm Coast, FL, Lodge #2709
Just a Line to say have a great year.
My wife and I have stopped in your lodge on many ocassions and were treated very warmly
Good Luck
Tom
Posted 01/19/2004 at 9:28 AM
---
It is a great honor to be the first to sign the guestbook of the Louisville Lodge #8! Welcome to the world of VHP. If I can help in anyway please feel free to email me through our Lodge.
It's great to see other Elks Lodges using the web. Our Lodge 1446 is also on the Elks page, please drop by and sign our guest book. We also have our own web page listed as: www.duncanelksclub.org. We have a 18 hole golf course, pro shop, ballroom, dining room, swimming pool, card room, lounge, and 19th hole. If you or any of your members are ever in Duncan, Oklahoma, please stop by and play a round of golf and have dinner. We would love to have other Elks come and see us.
Greetings Elks Of Louisville, KY Lodge #8 From Duncan, Oklahoma Lodge #1446
Sam Amerson Chairman – Board of Trustees Duncan, Oklahoma
Posted 11/04/2003 at 10:15 PM
20202020Server: www