Lodge #2753 Home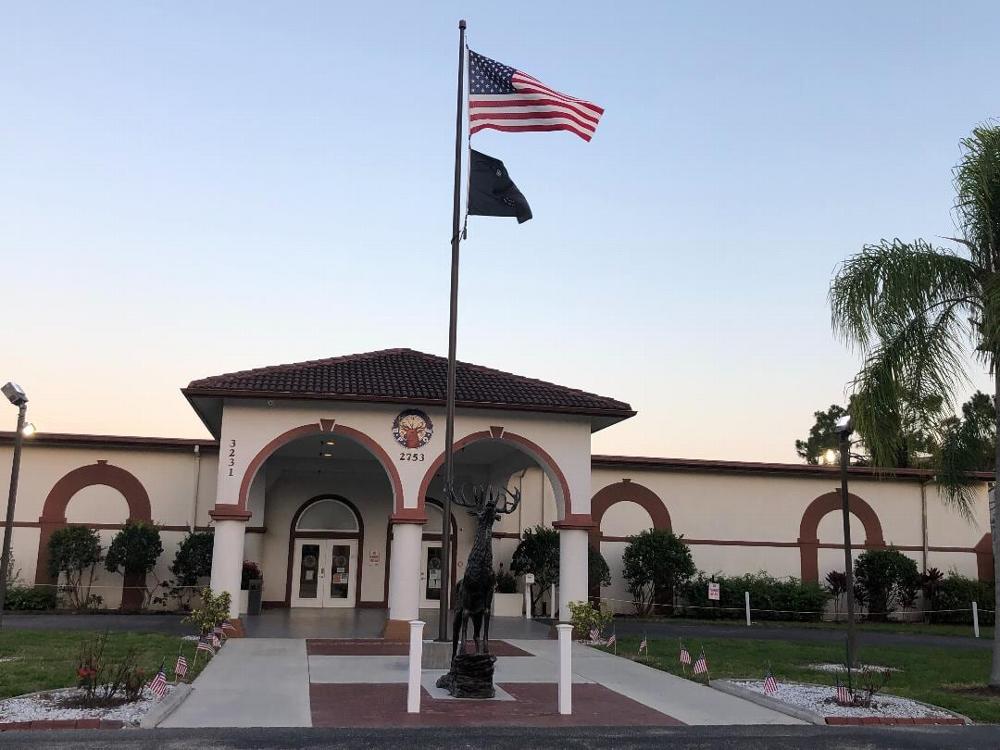 Thank you for visiting our website - If you have any suggestions or comments please email them to our secretary at bpoe2753@comcast.net.
Bonita Springs - Estero Lodge welcomes all Elks and their guests to our Lodge. Our Lounge is open to members Thursday thru Saturday from 4:00 PM to close.
The lounge is closed Sundays & Mondays
Open at 4 PM Tuesdays and Wednesday
WE HAVE KARAOKE WITH PHIL OR JOHN
Thursdays beginning at 5:30.
Friday & Saturday we offer a full menu.
All dinners are served from 5 - 8.
We have Live Entertainment every
Friday and Saturday night for your dancing pleasure.
Please note that we do have a dress code in effect for Friday & Saturday evenings.
Business Casual:
Acceptable Attire: Men - shirts with collars, casual/dress slacks or dress shorts, Tailored dress jeans
Women: Capris, Slacks, Skirts & Dresses or Dress Shorts (fingertip length or longer)
Unacceptable: Men: T-shirts, denim jeans, cut offs, sweatpants/shirts hats or visors
Women: Miniskirts , Short shorts, T-shirts, visors or hats
Remember that hats are to be removed at all times.
---
Back to top