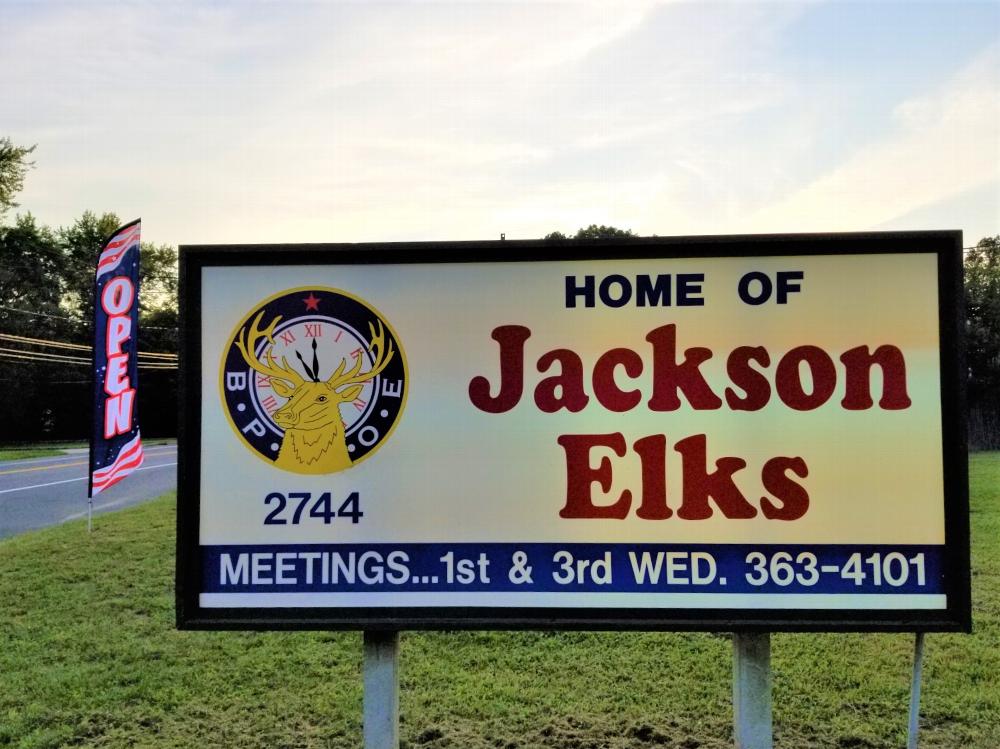 WELCOME TO JACKSON ELKS LODGE
More than a charitable organization, Jackson Elks is a family and place we call home.
From community outreach, fundraising events, food drives, and our NJ Elks Camp Moore summer camp for children with special needs—to outings, rides with our Motorcycle Committee, and more, Jackson Elks has something to offer everyone while giving back to the community.
The Jackson Elks provide donations and services to the Jackson Community and the surrounding areas.
Donations to Chariot Riders 
 Donations to the Jackson Food Pantry
                  Spreading Holiday cheer to local kids in needs
Want to learn more about what Elks Do?
Stop by to visit our lodge to pick up your membership application and be part of our growing community. One of our Members will be happy to show you around and sponsor you as a member. 
Applicants may also apply for membership here online. Contact us by phone at (732) 363-4101 or email at jacksonelks2744@gmail.com for more information.
To be sure that we're open before dropping by, check out our lodge and bar hours below.
We are Pleased to Support our Veterans!
Our very own, Jackson Elks Guitar Heroes, LZ Jersey Veteran Band, provides free guitar lessons for our Veterans and our Veterans with PTSD. They also provide the entertainment for our Veterans Dinners and Luncheons where all our community Veterans eat for Free.
---
 Freezin' for a Reason
Taking the Plunge to raise money to benefit Elks Camp Moore
Upcoming Events . . .
Friday and Saturday Night Karaoke
Karaoke at the Jackson Elks Friday nights from 7:00 to 11:00 p.m.
Bring your friends and family and join us an entertainment-filled night of singing, music, and dance.
Not an Elk? Come as our guest, and don't forget to sign our guest book.
Outside beverages are prohibited.
---
Hall & Yard Rentals for Every Occasion
Host your parties, events, celebrations, and even a family barbeque at Jackson Elks Lodge. We offer the perfect facilities to accommodate every occasion at modestly-priced rates. For more details, check out our Lodge "Facilities" page here and/or contact our Banquet Manager at (732) 363-4101 or by email at jacksonelks2744@gmail.com.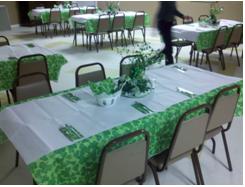 Our facilities include lounge, patio pavilion, and Banquet Hall with a 75-seat capacity
Tucked away behind our lodge and surrounded by a lush, sprawling wooded landscape, Jackson Elks lodge sits on three scenic acres of property. 
Jackson Elks Motorcycle Committee (MC)
We ride for charity.
Not every lodge reaps the benefits of an MC, but here at Jackson Elks we do. Join our lodge, and you can too.* "We ride for charity" is our motto, and there is nothing more rewarding than riding with a group of fellow bikers for a purpose. At the same time, it builds a sense of camaraderie—embodying the true meaning and spirit of community.
Our MC also provides the ideal opportunity to meet up with other Elks from different lodges when we participate with them in rides and events. For example, every year on Veterans Day weekend we ride with other Elks' MCs to commemorate our Vets and place a wreath on the Veterans' memorial site at William C. Doyle Veterans Memorial Cemetery.  
We also participate in the annual Jim Hall Benefit for Homeless Vets and annual Miracle Run, which benefits children with special needs and also offers the chance to win a Harley Davison motorcycle in the raffle drive.  
*Note: MC membership is contingent upon an application and approval process. If you're not a member yet, you're welcome to ride with us. When riding season begins, we will post information about rides on our MC page here.
---
Lodge/Bar Days & Hours*
Wednesdays: 6:00 to 10:00 p.m.
Fridays: 6:00 to 11:00 p.m.
Saturdays: 6:00 to 11:00 p.m.



---
Visit our Facebook pages:
Jackson Elks Lodge and Motorcycle Committee (MC)
Jackson Elks Lodge, 1059 East Veterans Highway, Jackson, NJ  08527
Jackson Lodge was instituted on September 2, 1988 and Chartered on March 9, 1989.
Share this page: