Jackson Elks Motorcycle Committee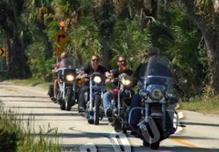 Check Back Often... We will be posting Ride Information Here. Our weekly Sunday rides. If you are interested in joining our group or just want more information: Contact George Struble at JacksonElks2744@gmail.com Or look for us on Facebook.
MC Meetings: 2nd Wed of every Month at 8pm
What We Did this Season... (next year updates coming soon)
4/19/15 Hogs & Rods Event. Registration is from 9 - 11am.The cost is $15.00 per person. There will be a scenic ride. That will return back to the lodge. Where Hot Dogs & Hamburgers will be served.So shine up your machines, and come on out and have some fun.
5/2/15 11th Annual Dolores Waldrop Memorial Run. This is going to be a Poker Run & Pig Roast. The rgistration is from 9 - 11am. The cost is $20.00 per person . With stops @ Jackson, Manahawkin, Lacey Toms River,and then back to Jackson.Where the fun begins. There will be live music & food & beverages & fun.The Picnic runs from 1 - 6 Pm.And the rain date is scheduled for May 3rd ( if needed )
6/27/15 3rd Annual State President's Picnic / Benefit for Homeless Veterans " Honoring Pete Smith"...Registration starts @ 9am, The tickets are $25.00 per person. The scenic ride leaves the lodge @ 10am. And the Picnic starts @ noon. There will be live music provided by the " Mango's".Food,Beverages and plenty fun. So come on out, and help us support this great cause!!! The rain date will be the 28th ( if needed )
9/19/15 Jackson Elks Bingo Run and Pig Roast to benefit " Special Needs Children"... Registration for the Bingo Run starts @ 9:00am, The cost for this event is $25.00 per person. Children 10 & under are free. There will be live music provided by " On the Rocks", food and beverages, and lots of fun. The Pig Roast runs from 1 - 6pm. So come on out, and help us. To help these very special children.
---
Back to top