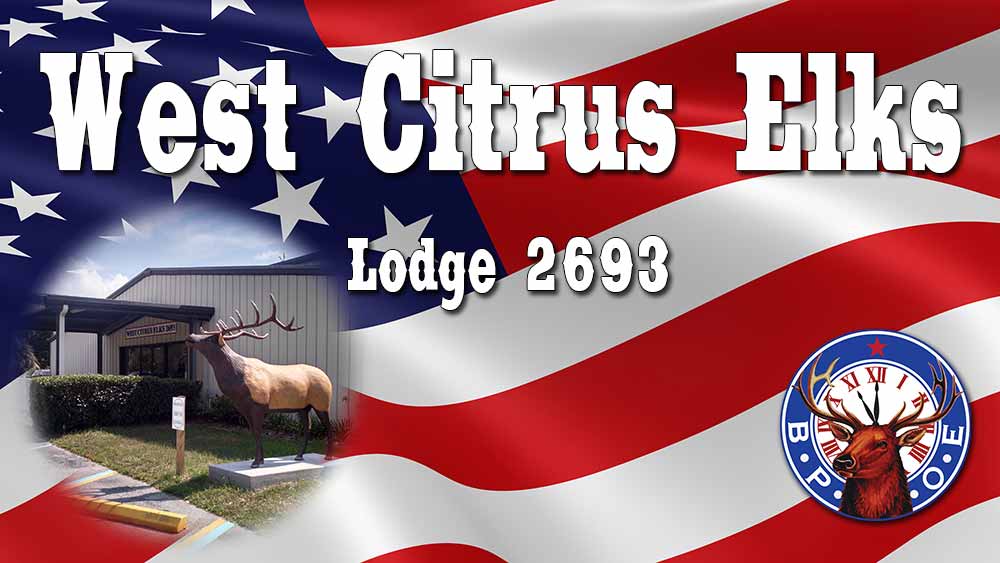 The West Citrus Elks, "The Friendly Lodge"
Homosassa, Florida
The West Citrus Elks is located in Homosassa, FL at 7890 W. Grover Cleveland Boulevard. We are just 75 miles (1.5 hours) north of Tampa and St. Petersburg and 90 miles (2 hours) northwest of Orlando.
When visiting our Lodge you will find a warm and friendly atmosphere. Our Lodge can proudly say "we truly are a friendly Lodge".
Visit our Lodge website.
Something is always happening at The West Citrus Elks. For more information on the lodge and our events, please visit of lodge site at www.westcitruselks.com. There you will find information on upcomming events and full menu and calendar information.
Here are some of our regular events:
We serve dinner in the lounge on Wednesdays and Fridays (4:00pm to 7:30pm).
Tuesdays are Karaoke night. 5:00pm to 9:00pm. We serve a variety of menus including taco's, fried fish, and hamburgers. This is a very popular night.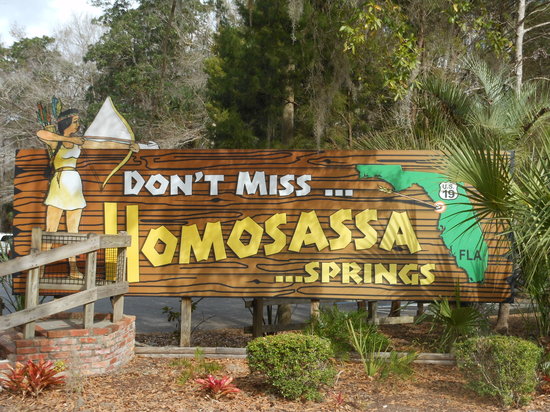 We are within one mile of The Homosassa Springs Wildlife State Park which is a showcase for Florida Wildlife. It offers visitors an excellent opportunity to observe native animals, birds and plants in their natural setting. Walk along a naturally beautiful boardwalk and view many Florida species such as cougars, bear, white-tailed deer, bobcats, otters and fox. It is one of Florida's most visited parks.
When visiting the area be sure to stop in and pay us a visit. To find us just go to the first traffic light north of the Wildlife Park (Grover Cleveland Blvd.) and turn right (east) and go about ¾ of a mile. Our sign is on the right.
Lodge meetings are the first and third Mondays at 7:30pm.