Lodge #2290 Home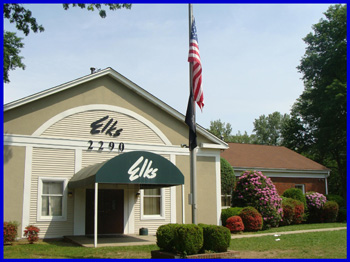 Please visit our website at http://www.bpoe2290.org




Judith DeLuca, Exalted Ruler

Lodge Meetings are the 2nd and 4th Thursday's at 8:00 PM. No meetin on Thanksgiving Day.

Directions: #1 Patrolman Woods Lane New Milford NJ 07646.

Off River Road behind Municipal Building.

The Peter J. Carroll Members Lounge is open Monday through Saturday from 4:00 PM till 12:00 PM. Sundays from 2:00 PM till 11:00 PM. All Members and their quests are welcome. During the NFL schedule the Peter J. Carroll Lounge will be open on Sundays from 1:00 PM till the end of the 4:00 PM game.
---
Back to top