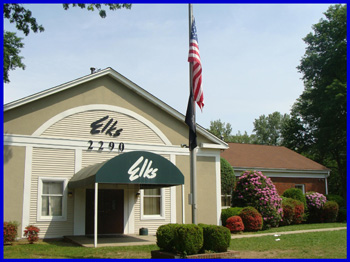 Charles R Graham , Exalted Rule



Lodge Meetings for Elks Members Only: The 2nd and 4th Thursday's at 8:00 PM. In July, August, and November, the Lodge meets on the 2nd Thursday of the month.

Directions to: 1 Patrolman Ray Woods Dr., New Milford NJ 07646.

We are located off River Road, behind the New Milford Municipal Building across from the baseball field.

The Peter J. Carroll Members Lounge is open Monday through Saturday from 4:00 PM till 12:00 PM. Sundays from 2:00 PM till 11:00 PM. All Members and their quests are welcome.
During the NFL schedule the Peter J. Carroll Lounge will be open on Sundays from 1:00 PM till the end of the 4:00 PM game.