Lodge #2151 Home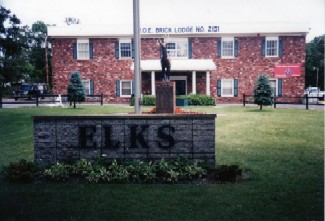 CHARITY * JUSTICE * BROTHERLY LOVE * FIDELITY
Welcome to the Brick Elks Lodge #2151 Home Page.
---
Carolyn Rogers, Exalted Ruler
---
Lodge meetings are on the 2nd & 4th Thursdays, (except July & Aug, then
4th Thursday only), and begin at 8PM. Meetings are held at:
2491 Hooper Ave., Brick, NJ 08723
We have delicious dinners every Friday night in our Grill Room, with a full menu and weekly
specials (see calendar). Lunch is also served Monday thru Friday from 12:00 -3:00 pm in the
grill. Come taste our over-stuffed sandwiches or great daily specials!! Our Grill luncheon
is the perfect place for a quiet lunch or a business meal!! You can enjoy the Brick Lodge
Camaraderie, while viewing one of the multiple flat screen TV's!!

Saturday's are a great time to come out and dance the night away! See calendar for information!
Thanks for visiting our website and we hope you will join us at our Lodge soon!
---
Brick Elk's Special Event. Don't miss out.
---
***************************************
Army of Hope
***************************************
---
<---- View the "More Info..." Menu Buttom for added Web Pages.
---
We now have a presence on Facebook thanks to Chuck Crerand. Please click here and join us.
---
George L. Esposito Jr. - Web Master
gesposit@optonline.net
---
Back to top