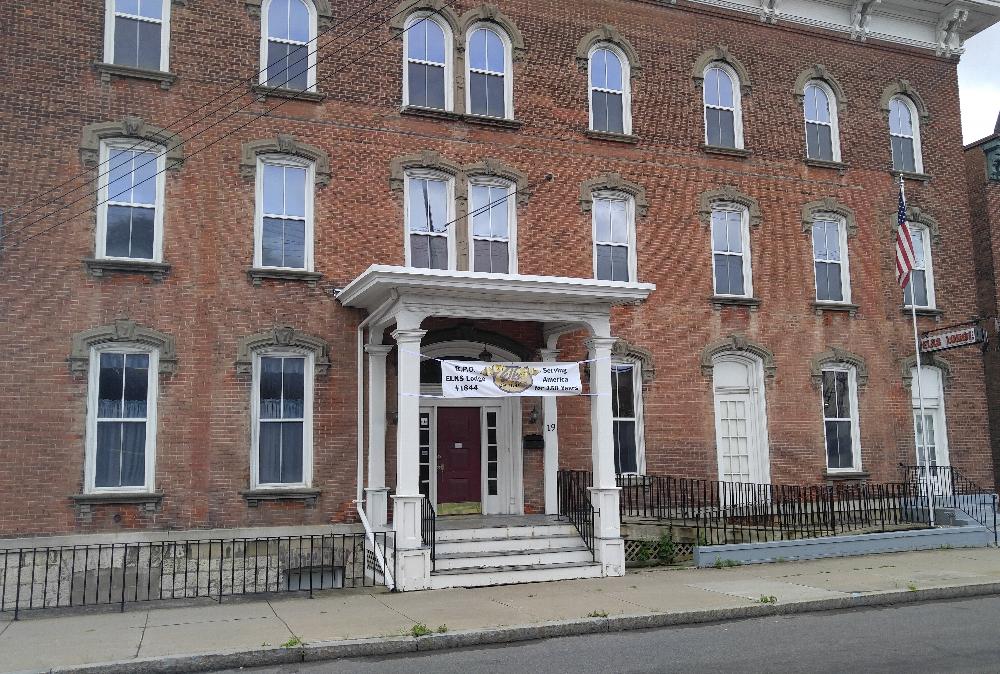 Greetings!

We welcome all members, guests, and friends to visit our lodge!

Our Lodge Meets on the 2nd & 4th Mondays of each month, except for July & August, when we meet on the 4th Monday only.
Bar Hours: Mon.-Wed.3PM-10PM; Thurs. 3PM-10PM; Fri. 2PM-Midnight; Sat. Noon-Midnight; Sun. Noon-7PM. Closing time is plus or minus posted hours based on sufficient business.

Canandaigua Lodge # 1844 is located at: 19 Niagara Street Canandaigua, NY 14424

Phone: 585.394.4787 Email: elkscdga1844@gmail.com