Lodge #1844 Guest Book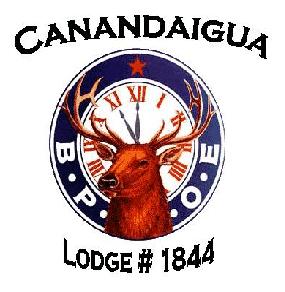 ---
from Canandaigua, NY, Lodge #1844
Just checking out all this club has to offer on the web! Looks great????
Posted 07/02/2018 at 12:02 PM
---
from Prescott, AZ, Lodge #330
Greetings from Prescott Lodge #330 "Mother Lodge of Arizona". In December of 1895 a group of enterprising businessmen in Prescott, sturdy products of the early west, charted the original petition for a dispensation and later established the Prescott Lodge. Prescott and Prescott Valley, Arizona, are located about 90 miles northwest of Phoenix. With our mile high elevation (5230 ft), the cities enjoy a four-season climate with both mild winters and summers. Check out our elks.org page. We have a very content rich elks.org site. Featured pages are [Facilites], [Officers], [Elks'n the News], [Extra Pages](includes rich history of our lodge) and especially our [Photo Gallery]. If you have time after looking it over please sign our [Guest Book]. Thank you
Posted 05/10/2012 at 9:35 AM
---
Great food uncle dick :] love ya!
Posted 01/19/2010 at 11:35 AM
---
from Liverpool, NY, Lodge #2348
Hi all... we were there for the bowling tournament what a great lodge...and we are lodge crawling to see you again on april 4th. Janice & Lee Fetterly
Posted 03/13/2009 at 11:36 AM
---
from Canandaigua, NY, Lodge #1844
Hey all, great job on the site!
Posted 01/02/2009 at 2:30 PM
---
from Wolcott, NY, Lodge #1763
Hi every one: We just got back from the nat.conv. and I missed meeting you there,so I thought I would drop you a line to say hi.
Lee Shippers Exalted Ruler Wolcott Lodge#1763
Posted 07/11/2008 at 3:20 PM
---
Good job Rob. This is something that's been needed for a long time.
Posted 03/31/2008 at 7:29 PM
---
Back to top