Lodge #184 Home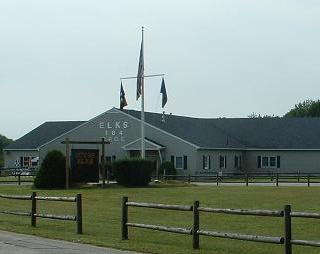 Visit us Facebook! Click on the Links tab to the left to find us.
We have three facilities available for all your rental needs! Our main hall will accommodate up to 350 guests. A smaller Thresher Lounge is perfect for parties or gatherings for up to 75, and our outdoor Picnic area is great for all your warm weather events!!
Call for information!! 603-742-9851
We Are A NON-SMOKING Facility

The Lodge meets on the 2nd and 4th Wednesday of every month at 7:00 pm
(except July, August, and November - 2nd Wednesday only)
Address: 282 Durham Road Dover NH 03820
Operating Hours: Sunday 12:00pm to 7:00pm. Monday (Closed) Tuesday 12:00pm - 8:00pm Wednesday & Thursday 12:00pm to 9:00pm. Friday 12:00pm to 10:00pm. Saturday 12:00pm to 9:00pm Holiday Hours may vary - call ahead.
Interested in becoming a member? Click on the Become a Member tab on the left...
Directions: From Rte. 4 Take the RT-108 ramp toward DOVER/ NEWMARKET. Head toward Dover, Continue to follow NH-108. 1.95 miles, look for our sign on the right. From Rte 16 (Spaulding Tpke) take Exit 7 and take NH 108 towards Durham/UNH look for the sign on the left.
Please sign our Guest Book!
---
Back to top