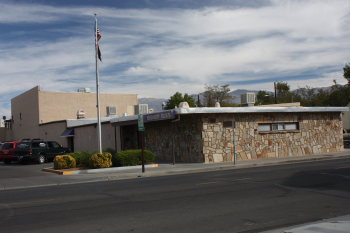 Welcome to Bishop Lodge #1603 in Bishop, California

Meetings are held second and fourth Wednesday at 6:30 pm. The lodge is closed, except for events listed on the calendar.

The LODGE is located at 151 East Line St. Bishop, CA 93514. Phone: 760-873-3221
Bishop Elks PARK and RV Site is located at 3301 West Line St.
Book online now to make a reservation for an RV site at the Bishop Elks Park.
Call 760-937-2273, if you need more information.
Information on renting the Bishop Elks Park for weddings or other social events can be found HERE!