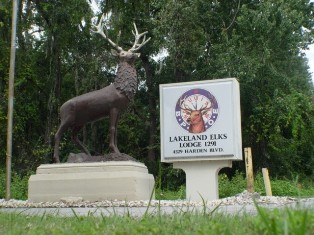 Lakeland Elks Lodge #1291 welcomes you to join us in the spirit of fellowship.

Our meetings are the 3rd Tuesday of the month with a second meeting in February on the 1st Tuesday.
For dinning info, check the "News" tab on the left to read the "Here's what's happening..." listing.

You are welcome to check our Lodge Website at www.lakelandelks1291.com for additional information about our Lodge. Upcoming events, activities and dinning dates are listed on the Lodge Events Calendar (Google Calendar) shown on our website.
Please visit our FaceBook page here.
Don't forget to Like us on FaceBook. (Click Here)

Come for a visit, we would love to see you.