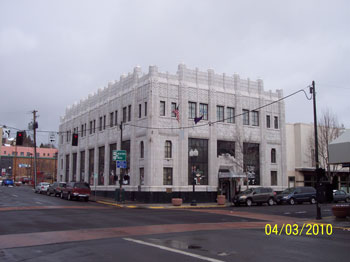 Welcome to Klamath Falls #1247, we celebrated our Centennial June 24, 2011.

Lodge Meetings are the Second and Fourth Thursdays of the month at 6:30 pm.

Directions: Our Lodge is downtown at 601 Main Street, Klamath Falls, OR

The back entrance has the elevator to the Elks Lodge on the third floor. Our Lodge Office hours are Wednesday, Thursday, and Friday 12 - 4 pm.